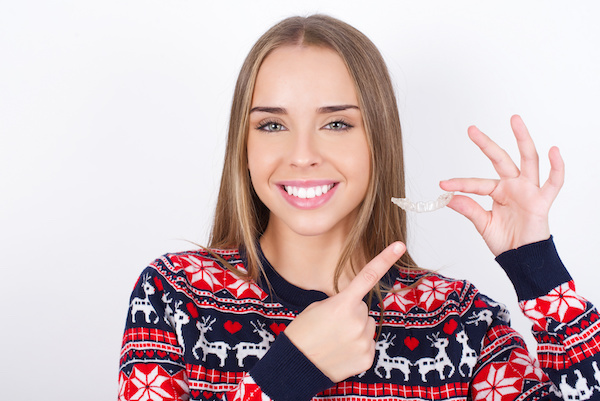 Are you interested in straightening your teeth without signing up to wear visible metal braces for a year or more? Then Invisalign could be a perfect option for you. This treatment uses a series of clear plastic aligners that discreetly push the teeth into their optimal position.
Many patients are eligible for Invisalign, but there are some things you should know before seeking this treatment option. Keep reading to find out what they are.
You'll Need to Wear Invisalign 20-22 Hours Each Day
One of the most important aspects of the Invisalign treatment system is wearing the aligners almost round-the-clock, removing them only to eat, drink, and clean. It may be tempting to pop the aligners out for a break now and then, but doing so could seriously delay your treatment.
Fortunately, Invisalign is so discreet most people won't realize you're wearing them while they are in your mouth.
Plan to Whiten Before or After Treatment Is Complete
To really wow people with your incredible results, you may want to consider a teeth whitening treatment alongside Invisalign. If you go this route, you'll want to make sure to complete the treatment either before or after you are finished with Invisalign. You simply won't be able to go without wearing the aligners for as long as a whitening treatment requires (up to 30 minutes daily for 2 weeks) – you'll need that time for eating, drinking, and cleaning!
Careful Not to Stain the Aligners
As mentioned previously, your dentist will instruct you to remove the aligners before you eat or drink anything except water. Seriously – anything. Even a quick sip of coffee here or there can easily stain your aligners, which will make them far more visible. For a hassle-free treatment process, it's very important that you follow all the Invisalign instructions to a tee.
Complex Treatments May Require Braces
The last thing you should know is that if you have severely crooked teeth (or "malocclusions" in dentist speak), you may not be eligible for treatment with Invisalign. Traditional braces can put more pressure on the teeth, helping to correct the most serious issues.
Now that you've read what to know before getting Invisalign, it's time to schedule an appointment with your dentist to find out whether or not it's a good option for your smile.
Meet the Dentist
Dr. Jack Markusen has been practicing dentistry in Horry County for more than four decades. Inspired to become a dentist after having a less than positive dental experience as a child, he is passionate about providing patients with comfortable, quality dental care. If you are interested in Invisalign or any other cosmetic, preventive, or restorative dental treatment, don't hesitate to contact his office at (843) 916-0990.