We Welcome All Dental Insurance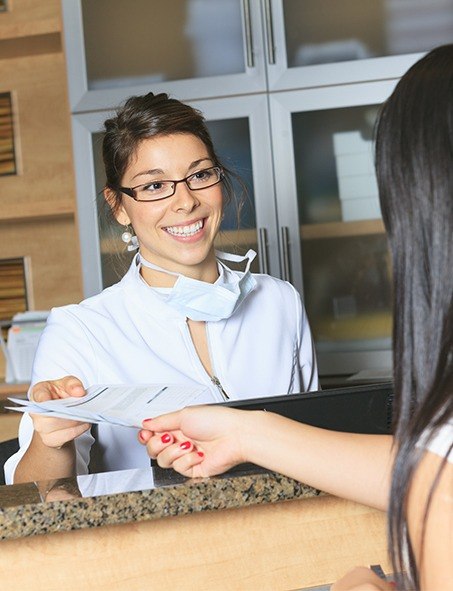 Everyone deserves dental care that is both high in clinical quality and reasonably priced for budget-minded patients and families. That's where dental insurance comes in! Dental insurance is an enormously valuable tool that can be purchased independently or provided through an employer, and it's designed to help you maintain strong oral health and minimize your overall out-of-pocket cost over the years. Here in Myrtle Beach, Dr. Markusen's team has years and years of experience when it comes to navigating dental insurance plans and helping our patients maximize their deserved benefits, and we'd love to share more information with you about how it all works.
Understanding How Dental Insurance Works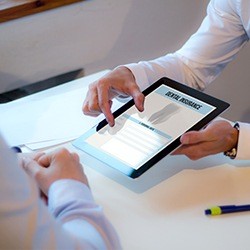 While many patients think traditional medical insurance and dental insurance are virtually the same, this isn't actually true. Medical insurance is designed around true emergencies, providing the bulk of its financial benefits for patients who are experiencing serious illnesses, traumatic injuries, or significant events like the birth of a child. On the other hand, dental insurance is structured with prevention in mind first. By providing full coverage for routine checkups and cleanings, the goal is to help the insured patient maintain stronger, healthier teeth and reduce their risk of severe oral health problems later down the road.
What Your Dental Insurance Plan Covers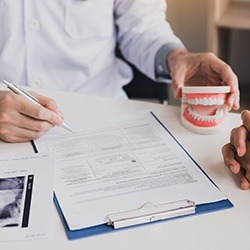 Every dental insurance plan is different. While the information below is correct for most major providers, we do strongly encourage patients and families to check with their specific company about available benefits before committing to a treatment plan – our team can also help with this process. Available coverage typically includes the following:
Essential preventive dentistry (dental checkups, professional cleanings, X-rays, etc) is covered at 100%.
Minor restorative dentistry (such as root canals and tooth-colored fillings) are partially covered at around 70-80%.
Major restorative dentistry (such as crowns, bridges, and dentures) are partially covered at around 50-60%.
Purely cosmetic services do not receive any financial benefit from dental insurance companies in most instances.
Our In-Network PPO Dental Insurance Providers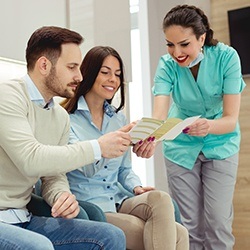 Our dental office is in-network with several major insurance plans – but what exactly does this mean? When a doctor/practice is "in-network," they have agreed to accept negotiated rates for certain services and cannot charge more. This means that in-network dentists typically have lower prices than out-of-network dentists for that patient's particular dental insurance. However, this isn't always the case, so we still encourage patients with other plans to reach out to our Myrtle Beach team! Whether our valued patients are in-network or out-of-network, we'll be happy to assist you with understanding your overall benefits and making the most of them in the pursuit of outstanding oral health and happiness. Contact us today!
We proudly accept the following dental insurance plans:
MetLife
Delta Dental
Principal Financial Group
And many more! Ask our friendly team if we take your plan.