Dental Implants – Myrtle Beach, SC
A Seamless, Long-Lasting Solution to Tooth Loss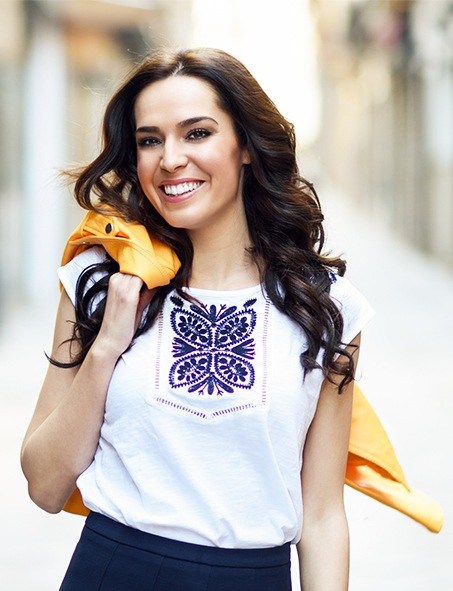 While it's not possible to turn back time when it comes to losing natural teeth, dental implants are the next-best solution. Once complete, this modern treatment provides a comprehensive replacement that is virtually seamless from every angle, including aesthetics, durability, and overall feel. Here in Myrtle Beach, Dr. Markusen pairs his extensive restorative expertise with trusted oral surgeons and periodontists in the community in order to help his patients regain the complete, confident smile they deserve. Contact us today if you would like to schedule a consultation!
Why Choose DocMark.com for Dental Implants?
Replace Single or Multiple Teeth Seamlessly
Partnered with Myrtle Beach's Best Oral Surgeons & Periodontists
Payment Financing Options Available
Benefits of Dental Implants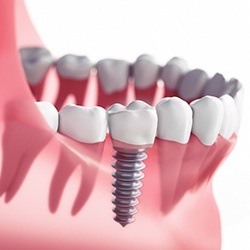 Unlike traditional bridges and dentures, dental implants are designed to recreate the entire natural tooth, starting with the root that is completely hidden beneath the gum tissue and bone. This new "root" stimulates the bone material and successfully prevents deterioration, resulting in a much healthier outcome for their overall smile.
Once dental implants have been fully restored, their aesthetic value and level of function is essentially indistinguishable from original teeth.
Implant-retained teeth can be cared for just like natural teeth with proper at-home oral hygiene and routine checkups. No significant restrictions to your diet are required!
Dental implants can last for decades at a time, and many patients are able to enjoy their new "teeth" for the rest of their lives without issue.
Indications for Dental Implants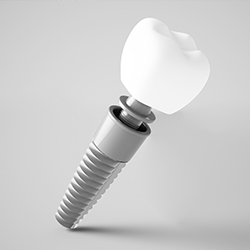 Dr. Markusen's recommendation for your new implant-retained restoration will depend on multiple factors, including the patient's personal preferences and the number of teeth/implants that require coverage. You can learn more by reading the section below that best fits your smile's current needs.
Missing Single Tooth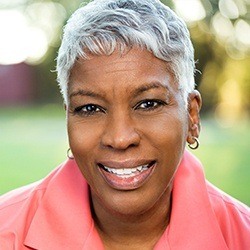 When rebuilding individual teeth, implant-retained dental crowns are the ideal choice. This style of restoration is painstakingly designed and crafted from top-tier BruxZir® Zirconia for a highly durable, seamlessly attractive result. Better yet, the placement of the crown will not threaten the health of surrounding natural teeth.
Missing Multiple Teeth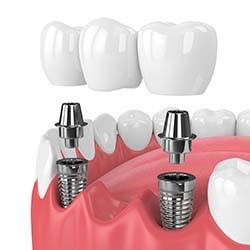 Implant-retained crowns can be anchored in multiple places throughout a patient's mouth when needed, but a more comprehensive and cost-effective option is also available: implant-retained bridges. Bridges are anchored in place over two dental implants to fill gaps left by consecutive missing teeth, with one post positioned on either side. This provides a stable, lasting foundation that far exceeds the ability of traditional bridges.
How Dental Implants Work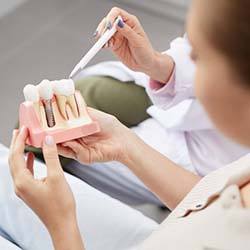 Dental implants require multiple appointments to successfully complete, starting with an initial consultation that's followed by the surgical placement of the implants themselves into the jawbone. Dr. Markusen partners with a trusted specialist in the Myrtle Beach community for this portion of the procedure, working closely with the dental office to ensure a smooth and successful treatment process. Then, once the patient has properly healed, they will return to our location so that Dr. Markusen can design the ideal custom restoration for the implant or implants, resulting in a fully replenished smile that looks just as natural as the original.
Understanding the Cost of Dental Implants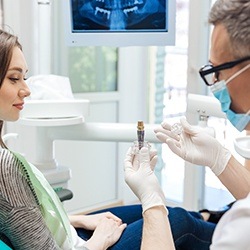 Every patient's circumstances are different when it comes to dental implants, which is why we won't be able to provide a concrete estimate of cost until you've undergone a one-on-one consultation with Dr. Markusen. Please keep in mind that there are several components to this procedure, including the surgical implantation of the posts, the possible addition of abutments/connectors, and the style/number of custom restorations needed. Our dental office manager and financial coordinator Tiffany will be more than happy to help you explore your payment options so that this transformative procedure blends well into your available budget.
It's also important to keep in mind that while dental implants are an investment, it's certainly one worth making when looking towards the future. More traditional prosthetics have a lower upfront cost but will likely require extensive upkeep and full replacements over the years. On the other hand, dental implants can succeed for decades with only minimal maintenance.