Restorative Dentistry – Myrtle Beach, SC
Regain Your Best Smile After Dental Damage & Decay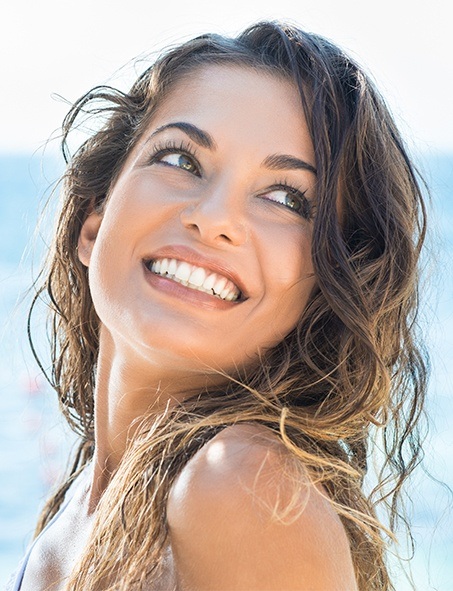 When teeth aren't at their best, it can make everyday life a struggle. Thankfully, Dr. Markusen has the decades of proven experience and top-of-the-line technology needed to replenish your smile's full health, function, and confidence. Several restorative services are available here at our Myrtle Beach, SC dental office, from minor care for small cavities to extensive tooth replacement solutions. Please contact us today if you would like to learn more or schedule a first appointment.
Why Choose DocMark.com for Restorative Dentistry?
All-Digital Impressions For A More Accurate & Comfortable Patient Experience
Tooth-Colored Fillings That Are 100% Metal-Free
Modern, Welcoming Dental Office Space
Tooth-Colored Fillings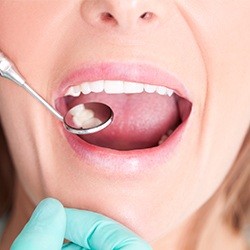 Traditionally, fillings were crafted from dark-colored amalgam materials – in fact, it's likely that older patients still have a few present in their smiles. Thankfully, Dr. Markusen now offers tooth-colored, composite resin fillings as a superior alternative for treating the damage caused by cavities. This flexible material forms a direct bond with tooth enamel, allowing for smaller, more conservative fillings and a greater amount of preserved dental structure. Better yet, the lack of metals results in less sensitivity to temperature over time.
Learn More About Tooth-Colored Fillings
Dental Crowns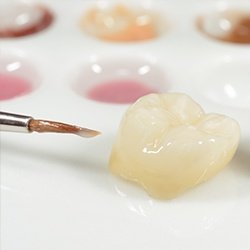 Dental crowns are a highly versatile type of restoration. They are designed to cover the visible structure of individual teeth following serious decay or injury, both rebuilding their original appearance and safely preserving what remains. Dr. Markusen uses 3D iTero technology to avoid the need for physical impressions, and lab turnaround time takes as little as one week for optimal convenience.
Learn More About Dental Crowns
Dental Bridges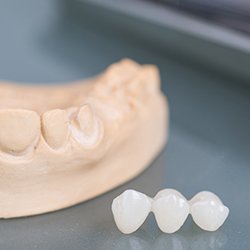 Dental bridges are named as such because they're meant to "bridge" the gaps left by one or more consecutive missing teeth. Traditional bridges rely on the support of neighboring teeth to remain securely in their seated position; implant-retained bridges are a worthwhile alternative that anchor into place with dental implants for a healthier and more stable fit. With the help of our iTero technology, no physical impressions are needed for this reconstruction solution, and we can receive your finished, custom prosthetic from our trusted lab in as little as a week.
Learn More About Dental Bridges
Dental Implants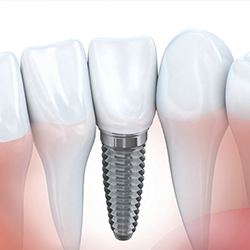 While every patient's needs and goals are different, Dr. Markusen is most likely to recommend dental implants as the best solution for tooth replacement available today. Why? Because implants faithfully replicate all of the natural dental structure (including the root), and they are healthier and more durable than traditional prosthetics as well. They're also unmatched in terms of longevity and can thrive for several decades at a time. Our team partners with trusted oral surgeons and periodontists throughout Myrtle Beach to help patients regain a complete smile through this state-of-the-art service.
Learn More About Dental Implants
Root Canal Therapy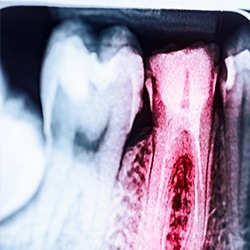 Root canal therapy may have a "scary" reputation, but this service can be the saving grace that helps badly infected teeth remain safely in your smile instead of needing to be extracted. Better yet, today's modern treatment techniques and technologies have made this procedure very safe and comfortable. Dr. Markusen will utilize his state-of-the-art dental equipment to remove infected pulp and bacteria from within the tooth before restoring the overall structure. This procedure has an overall success rate of over 90%, and many cared-for teeth are able to thrive for years and years to come.
Tooth Extractions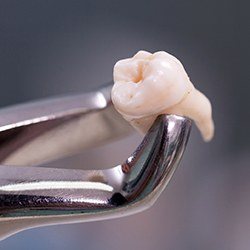 Removing one or more natural teeth is never a desired service, but it may be the right choice for a patient's wellbeing under certain circumstances, such as:
The tooth has suffered a traumatic injury
The tooth is badly decayed and/or advanced gum disease is present
The tooth must be removed to make room for necessary orthodontic treatment
Rest assured that Dr. Markusen will always do his best to preserve the tooth through restorative care first. If this just isn't possible, he will be sure to prioritize your comfort and safety throughout the extraction procedure and also help you explore tooth replacement solutions, if needed.
Full-Mouth Restorations
Here in Myrtle Beach, our team doesn't believe in practicing just "one-tooth" dentistry. When faced with dental damage and decay, Dr. Markusen creates a well-organized, comprehensive treatment plan that addresses both your smile as a whole and your entire wellbeing too! By taking this thorough approach, we can successfully prevent misaligned bites, chronic facial pain, and other issues that often arise over time because of shoddy dental work. Please contact us today to start working towards a revitalized smile through full-mouth restoration.