Cosmetic Dentistry – Myrtle Beach, SC
Love Your Smile Again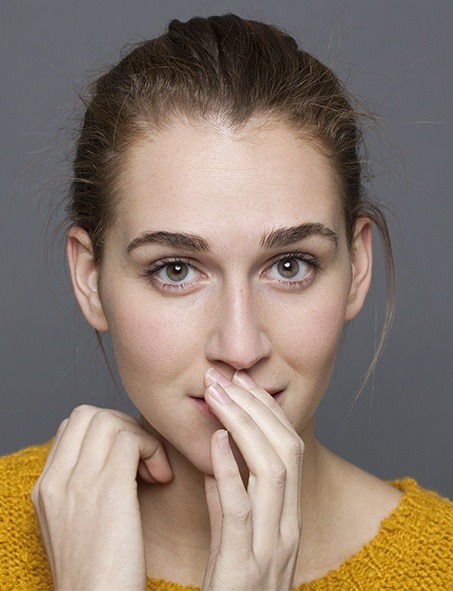 Truthfully, even healthy teeth can fall victim to frustrating flaws over the years, from noticeable gaps to dark-colored stains. If you don't like the smile that's staring back at you from photographs, contact Dr. Markusen here in Myrtle Beach to start exploring your cosmetic options. Our menu of aesthetic-minded services can help you achieve the transformation of your dreams, and with state-of-the-art technology and premier materials available as well, this process will be sure to exceed expectations.
Why Choose DocMark.com for Cosmetic Dentistry?
BruxZir® Solid Zirconia For Stunning Restorations
Comprehensive Invisalign Simulation with iTero Technology
Soft Tissue Laser For Comfortable & Minimally Invasive Gum Recontouring
Virtual Smile Design
Committing to a cosmetic makeover is a big decision, and our team wants to help you feel wholeheartedly confident about it. To that end, Dr. Markusen can alter existing photos of his patients' teeth to reflect the positive changes of veneers, teeth whitening, and other services. This will essentially let you look into the future! If the patient is considering Invisalign Clear Braces, he can also use iTero to process simulated outcomes of their treatment plan, showing the movement of each individual tooth over time into its improved position.
Metal-Free Dental Crowns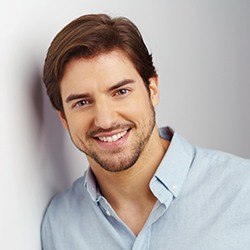 Our team takes extra care to ensure that each custom-made restoration is as authentic as possible regarding both aesthetics and overall function. That's why Dr. Markusen primarily recommends metal-free materials for dental crowns, such as BruxZir® Solid Zirconia. BruxZir is incredibly durable and can be placed throughout the mouth for great success. Its translucency and color is also a very close match when compared to original tooth enamel, allowing patients to maintain a high level of self-confidence.
Porcelain Veneers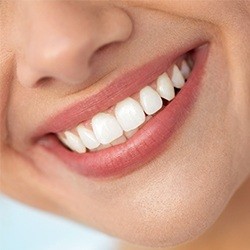 If you are hoping to make dramatic cosmetic changes to several teeth at once, porcelain veneers may be the ideal treatment option. This style of restoration is designed to be extremely thin in nature – thin enough that it can be placed over the front surfaces of your smile seamlessly, hiding countless imperfections behind a brand-new, beautiful appearance. The porcelain structure of the veneer is also very durable and can resist staining over time even more successfully than natural tooth enamel.
Learn More About Porcelain Veneers
Dental Bonding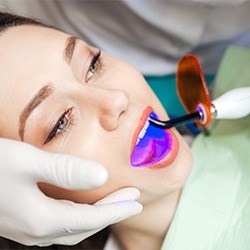 Cosmetic bonding is an efficient and affordable procedure that is often recommended when patients hope to correct a relatively minor flaw in their smiles, such as a chipped piece of enamel or stubborn spot. In most cases, this procedure only takes a single appointment here at our Myrtle Beach dental office. Dr. Markusen will apply tooth-colored composite resin that's been precisely shaded to match your smile's unique color and then sculpt it into place so that it becomes a subtle, attractive new addition to the tooth or teeth.
LUMIBrite® Teeth Whitening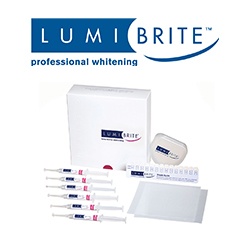 If you're interested in finally getting rid of yellow dental discoloration and noticeable stains, our professional take-home kits can work wonders while remaining flexible enough to conform to your schedule. Patients will be provided with the necessary whitening gel and custom oral trays, as well as detailed instructions regarding how to use them correctly. They can be worn for just minutes a day, and patients should see noticeably beautiful improvements after 1-2 weeks.
Learn More About Teeth Whitening
Gum Recontouring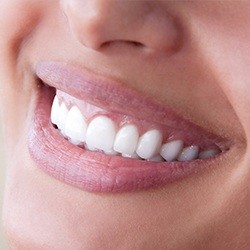 If a patient's smile is overly "gummy" in appearance or has too much of the dental structure hidden behind soft tissue, Dr. Markusen can provide recontouring with our advanced soft tissue laser. This technology helps make the process minimally invasive and virtually painless; the results of resculpting the natural gum line also appear much more natural. This process has valuable restorative benefits as well, as some of the tissue structure may need to be removed for the successful placement of a custom dental crown.
Learn More About Gum Recontouring
Invisalign® Clear Braces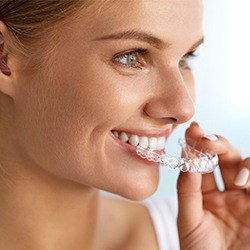 Many older patients would like nothing more than to achieve a straighter smile, but they aren't willing to wear metal braces to accomplish that goal. Invisalign allows for a much-needed compromise, combining tried-and-true orthodontic techniques with a much subtler and more image-friendly treatment model. Instead of wires and brackets, patients will wear custom clear aligners that each represent a different stage of tooth movement.
Learn More About Invisalign® Clear Braces
We'll never take a one-size-fits-all approach to your appearance. You're unique, and so is your smile. When you choose our customized treatment plan, you're choosing Dr. Jack Markusen's 40+ years of experience upgrading and enhancing individual smiles!
Call DocMark.com today or contact us online to see how we can give you the smile of your dreams with cosmetic dentistry.
Cosmetic Dentistry FAQs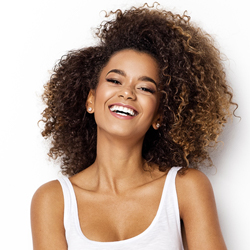 Over the years, Dr. Markusen has enhanced countless smiles, giving patients more confidence to let their smiles show. You can take advantage of his expertise and our advanced services by scheduling a consultation. This appointment will allow him to evaluate your mouth and give you viable treatment options. Together you can create a personalized treatment plan. It's as simple as that. Yet you may still have questions about our cosmetic services. Below you'll find answers to some of the most common inquiries that we've received from patients in the past. If you have more that we haven't addressed here or if you want to schedule a consultation, just give our practice in Myrtle Beach a call!
What are the benefits of cosmetic dentistry?
The most obvious advantage to improving your smile's aesthetics is that you can feel confident about your appearance. Studies show that people with an attractive smile are considered more successful and more trustworthy, which can help you in social and professional situations. In addition, some cosmetic procedures, such as Invisalign, can actually make it easier to care for your teeth and keep them clean and healthy. Just imagine what a more confident smile could improve your life!
How long will it take to complete cosmetic treatment?
Treatment timelines will vary from patient to patient, simply because each has a unique set of teeth. Some cosmetic procedures are quick, requiring just one appointment. Dental bonding is an example of these. Others, such as porcelain veneers and teeth whitening, take a couple of weeks to complete. Invisalign can take up to 18 months to achieve the final results; however, it's important to note that it is significantly faster than traditional braces. When you have your consultation with Dr. Markusen, he can provide a more accurate idea of what to expect.
I have multiple flaws in my teeth. What can you do to help?
Sometimes a smile has many imperfections impacting a smile, but our team offers several cosmetic options that can help you overcome them all in a single treatment! Porcelain veneers cover up chips, cracks, gaps, slightly misaligned teeth, and small or misshapen teeth. These ceramic shells look like natural teeth, giving you a Hollywood-worthy smile. As a more cost effective alternative to porcelain veneers, dental bonding can address all the same flaws using composite resin, the same material used in filling cavities. During your consultations, Dr. Markusen can review your options and help you determine which will best meet your needs.
How long will the results last?
Depending on which treatment you get, some cosmetic procedures have longer lifespans than others. For example, porcelain veneers can last 20 years before needing to be replaced, but if you whitened your teeth, you can expect stains to start showing up again within a few years. However, regardless of the treatment, you can prolong the results of your cosmetic work by maintaining healthy oral habits, including brushing and flossing your teeth daily and coming to our practice for checkups and cleanings every six months. You can also avoid bad habits, such as smoking and consuming an excessive amount of sugar or stain-causing foods and drinks.