Root Canal Therapy - Myrtle Beach, SC
Get Out Of Pain And Save Your Tooth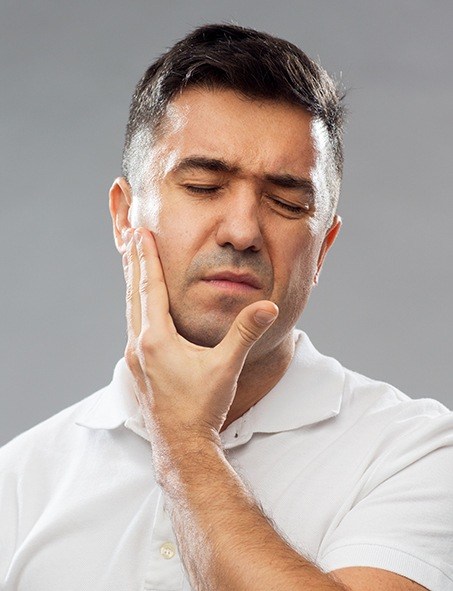 Root canals get a bad rap. They can be a life-saving act for your tooth and they're a surefire way to end oral pain too, but somehow, they have earned a reputation for being painful. The truth is that your toothache could be caused by infection, and a root canal procedure from a qualified Myrtle Beach, SC dentist like Dr. Jack Markusen may be the best way to treat it.
Why Choose DocMark.com for Root Canal Therapy?
We Prioritize Patient Comfort & Safety
Nitrous Oxide Sedation Available
Highly Experienced & Hands-On Dentist
Opt For A Natural-Looking Solution To Your Dental Pain
You may think it would be easier to just have your tooth removed. But in most cases, preserving your natural smile is the best-case scenario. Why? There's a number of reasons:
Saving your tooth will prevent your remaining teeth from shifting into the empty space it would leave behind.
The cost of a root canal is less than what you would spend having your tooth removed and then replaced.
Recovery is often easier and takes less time than you would experience from an extraction.
You can avoid the trauma of losing an adult tooth if you opt for a treatment that allows you to keep it.
You can preserve your full, attractive smile!
A common misconception is that you will experience a lot of pain after a root canal. Many people mistake the cure for the symptom! What hurts is your inflamed and infected tooth pulp. We will always numb your mouth before a procedure to ensure that you don't feel a thing. If you're feeling antsy, we can provide you with nitrous oxide/laughing gas to calm your nerves.
Our dental treatment for this type of infection will follow a series of steps:
First, we'll remove the infected material, which will include decay and dead tooth pulp.
We'll then fill the empty space with a special material to prevent bacteria from re-infecting the site.
Finally, we'll cap your tooth with a dental crown to protect it from further damage.
And that's it! You'll care for your treated tooth the same way you do the rest of your smile, making sure to visit us every six months for your dental cleanings and dental exams. It may last as long as your natural teeth, too!
Say goodbye to pain and hello to safe and effective root canal treatment. Call DocMark.com today and schedule your appointment at our Myrtle Beach, SC dental office.
Root Canal FAQs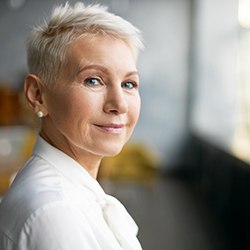 Dr. Jack Markusen doesn't want you to be afraid when preparing for a root canal in Myrtle Beach. Although the process might seem scary, the truth is the infection causing the immense pain will be no more once he has completed the procedure. But it's natural to have questions and concerns about any type of oral surgery or treatment, which is why he has compiled some of the most frequently asked questions about root canals. This information is designed to help you feel more comfortable and confident about your procedure, but should you have additional questions, we encourage you to contact our office.
How do I know if I need a root canal?
Various symptoms signal the need for a root canal. Should you experience any of the following, make sure to contact Dr. Markusen as soon as possible. Once he thoroughly examines your oral cavity, he will formulate a treatment plan with a recommendation of root canal therapy:
Extreme toothache that makes it difficult to chew
Increased sensitivity to hot or cold temperatures (foods/beverages)
Discoloration of the tooth in question
Pimple-like sores on the gums
Swelling near the infected tooth
What are the benefits of having a root canal?
By choosing to undergo a root canal, you may not realize all the benefits you will receive as a result of your decision. Some of the most common benefits associated with this type of procedure include:
You will still have your natural tooth. Although it will be covered by a dental crown, the healthy tooth underneath will begin to strengthen over time and continue to stimulate your jawbone.
With dental insurance, you will notice it is an extremely cost-effective procedure with most companies paying 50-70% of the cost.
A virtually pain-free procedure because of the anesthesia Dr. Markusen will use to make you comfortable. Will there be some discomfort afterward? Yes. However, throughout the process, you will be completely relaxed and will likely remember very little about your visit.
The customized dental crown you will receive will blend in with the rest of your smile, so no one will ever know you had dental work.
How successful are root canals?
If you're worried that your procedure will not take or will be unsuccessful, don't be. It is extremely rare for a root canal to "fail." The success rate for most root canals is 95% or higher. Although your dentist in Myrtle Beach must thoroughly clean the various canals throughout the interior of your tooth, experts believe it to be one of the safest, most effective ways to remove the infection, eliminate pain, and save a tooth from extraction. As long as you commit to maintaining proper care of your smile, you can expect your results to last a lifetime.
Are there risks I should be concerned about when choosing to undergo a root canal?
Much like any other type of oral surgery, there are risks associated with having a root canal. Fortunately, they are highly unlikely, but the most common include:
The possibility of reinfection
The canals are not thoroughly cleaned
The filling used to seal the tooth becomes worn over time
The customized dental crown is not properly cemented, thus, will not keep bacteria from re-entering
The tooth's root develops a crack or fracture