Gum Recontouring – Myrtle Beach, SC
Reshaping Your Smile for Improved Appearance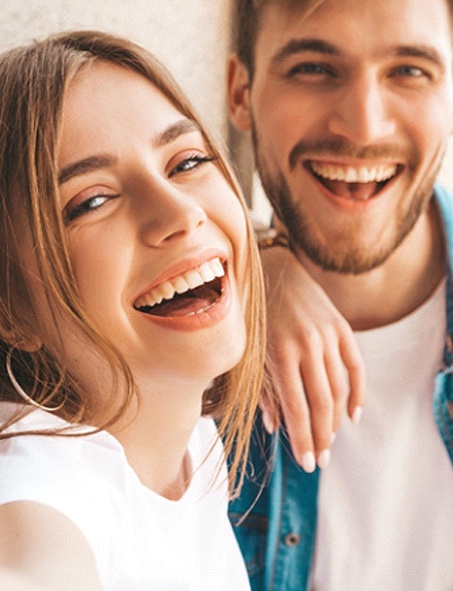 Dr. Jack Markusen is a cosmetic dentist in Myrtle Beach who can transform smiles. Not only can he minimize and eliminate tooth imperfections, but he can also create a more even gum line with the help of a soft tissue laser and a procedure referred to as gum recontouring. This quick and painless process can help you to see a new and improved smile aesthetic that is healthier and more even than ever before. If you're wondering how you can get started or if you're eligible for treatment, we invite you to contact our office to schedule a consultation today!
Why Choose Dr. Jack Markusen for Gum Recontouring?
Minimally Invasive Procedure Thanks to the Soft Tissue Laser
Markusen is a Qualified Cosmetic Dentist Who Can Transform Your Smile
Customized Treatment Plan to Ensure a Natural Appearance
Who is a Good Candidate for Gum Recontouring?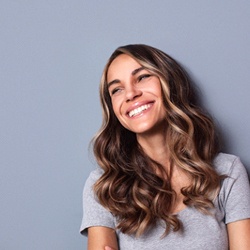 If you are someone who struggles with what is known as a "gummy" smile, has an uneven gum line, or are in need of a dental crown but do not have enough tooth structure for adequate placement, you may be eligible for gum recontouring. Excessive soft tissue can make you more susceptible to gum disease as well as make your teeth appear much smaller than they really are.
It is also possible to receive this type of cosmetic treatment if you have too much tooth surface showing as a result of gum recession.
How Does the Procedure Work?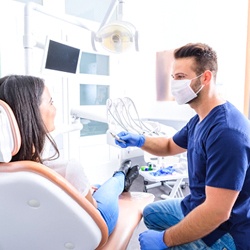 Before undergoing gum recontouring, Dr. Markusen will want to schedule a consultation with you to thoroughly examine your smile and go over the entire process. After evaluating your specific problem and formulating a personalized treatment plan, he can provide a more in-depth explanation as to how gum recontouring will benefit you and your smile.
On the day of your procedure, he will administer a mild anesthetic to numb your gums. Making sure you are completely comfortable, he will use a soft tissue laser to gently move along your gum line and remove any excess tissue. Not only will you not feel the laser, but it will also cauterize the tissue to help minimize bleeding and swelling.
Once the process is complete, he will examine the results to ensure the desired shape and look are achieved.
Benefits of Gum Recontouring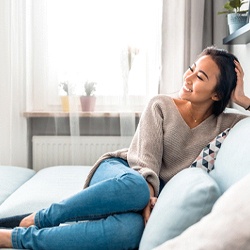 Apart from the fact that your new smile will be more aesthetically pleasing, gum recontouring offers a host of additional benefits, some of which include:
A reduced risk of developing gum disease
It's a permanent cosmetic solution, meaning you will never need to have it done again because once the excess tissue is removed, it will not come back
It is a fast and effective procedure thanks to the use of a soft tissue laser
It reduces your recovery time, so you can get back to your regular routine much quicker