Dental Checkups & Teeth Cleanings – Myrtle Beach, SC
Keep Your Grin Gorgeous With Dental Cleanings & Exams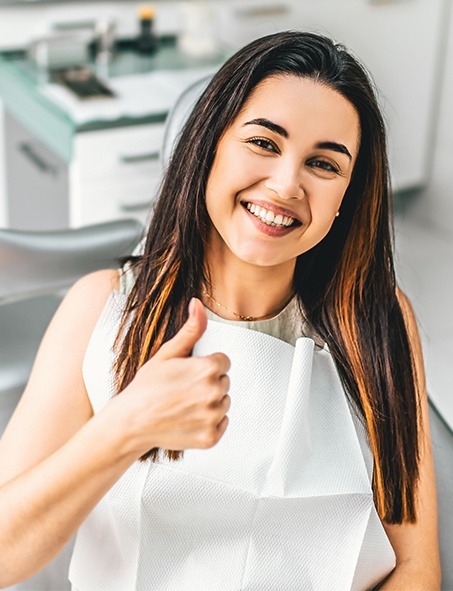 If you floss daily, brush your teeth correctly, and use an alcohol-free antiseptic rinse, you may think you're doing enough to protect your smile. But teeth cleaning at home is only one component of a healthy smile. Regular visits to your Myrtle Beach, SC dental office with Dr. Jack Markusen for dental exams and dental cleanings are necessary to protect your pearly whites from bacteria.
When you prioritize biannual trips to DocMark.com, you safeguard your smile in many ways:
Preventing dental decay from damaging your teeth or gums
Defending against tooth loss
Recognizing and treating signs of oral cancer
Why Choose DocMark.com for Dental Checkups & Teeth Cleanings?
Hands-On Dentist With Decades of Experience
Modern Piezo Scaler Blasts Away Plaque & Tartar – No Scraping Required
All-Digital X-Rays For Minimal Radiation Exposure
Save Time, Pain, And Money with Preventive Dentistry
Have you ever heard the phrase "an ounce of prevention is worth a pound of cure"? Benjamin Franklin was advocating for fire safety, but the wisdom extends to your oral health. You can keep your smile healthy and bright – and safe from damage – by visiting us at least every six months.
DocMark.com offers you high-tech teeth cleaning in Myrtle Beach, SC. We prioritize effective technology to make sure you have a comfortable, effective, and stress-free dental experience. That includes:
Digital X-rays to reduce your exposure to radiation, including biannual cavity detecting bitewing X-rays and whole-mouth panoramic X-rays every 3 to 5 years
Our Piezo ultrascaler, which can gently remove plaque, stains, and tartar (hardened plaque) from your teeth, both above and below your gumline. Unlike conventional hand scalers used to clean teeth, this device will not leave etches or grooves in your enamel.
Photoshoots of your smile to show you problematic areas around your mouth and give you a full understanding of your goals and dental treatment options.
You can't remove tartar on your own – it requires special tools and the expertise of a dental hygienist. And if you let it spread, you could find yourself in a lot of oral pain later on or in need of more expensive treatment.
Your smile is more than just the most recognizable part of your appearance. It's also the gateway to your oral and general health! Stay well by calling Dr. Jack Markusen to schedule your next dental cleanings and dental exams in our Myrtle Beach, SC area dental office.