Preventive Dentistry – Myrtle Beach, SC
Enjoy A Healthy Smile For Life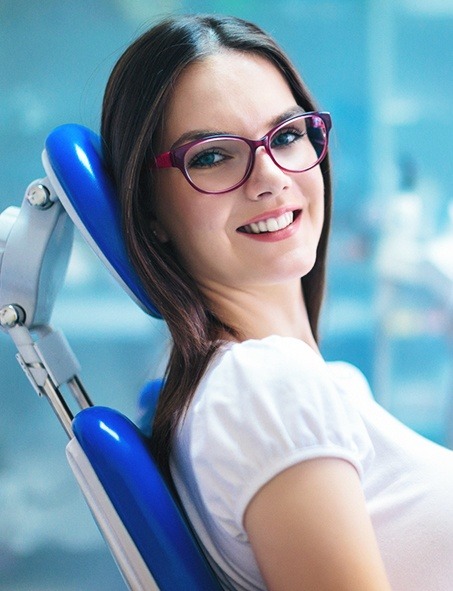 Preventive care is the true foundation of excellent oral health – after all, isn't it easier to stop a dental problem before it starts in the first place? That's why Dr. Markusen works closely with each patient to provide thorough examinations, professional cleanings, and other likeminded dentistry services that are meant to pinpoint signs of damage or infection in their earliest stages. Better yet, he offers a smile consultation for brand-new patients that's 100% complimentary! Please contact us today if you'd like to schedule a first appointment here in Myrtle Beach, or if you have any questions.
Why Choose DocMark.com for Preventive Dentistry?
Complimentary Smile Consultations For New Patients
40+ Years of Proven Clinical Expertise
Friendly, Knowledgeable Staff That Prioritizes Patient Comfort
Your First Visit
During your complimentary initial dental visit, our team will go over your concerns for your smile and what your dream smile might look like. We'll answer all of your questions and begin building your custom suggested dental treatment plan.
Our first order of business for new patients is taking digital photos of your smile with our hi-tech intraoral camera. We'll update these photos over your lifetime as a patient and rely on them for diagnosing dental problems. This is much more accurate than recording observations on a paper chart! We also provide touchscreen monitors at every chair so we can show you charts, images, and more to help you feel completely informed about your dental care.
Dental Checkups & Teeth Cleanings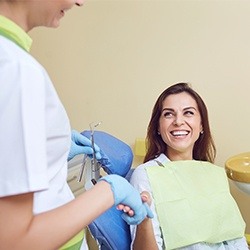 We strongly encourage patients of all ages to schedule professional checkups and cleanings with a trusted dental team every six months, or twice each calendar year. These visits give Dr. Markusen the valuable opportunity to better understand your particular oral health needs, concerns, and goals. He performs every stage of this routine visit himself so that you receive his undivided attention, including the professional hygiene session.
Learn More About Dental Checkups & Cleanings
At-Home Hygiene Products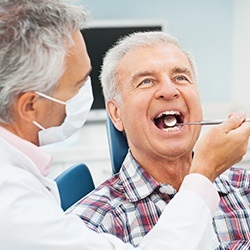 While visiting your dentist regularly is a crucial part of maintaining excellent oral health, practicing a strong hygiene routine at home is equally important. To that end, our team often prescribes high-quality toothpastes, mouthwashes, and other products that can be used to better support you and your family's smiles over time. For instance, Colgate® Gel-Kam® toothpaste is a great fit for hypersensitive teeth, and Colgate® PerioGard® Rinse will help reduce the number of infectious bacteria in the mouth that may lead to gingivitis.
TMJ & Malocclusion Therapy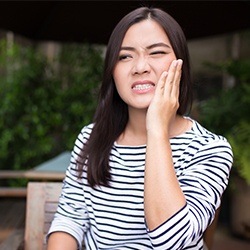 If you are regularly struggling with chronic jaw pain or migraines, Dr. Markusen may want to provide a dedicated TMJ screening. The temporomandibular joints control the movement of your jaw and allow for vital actions like chewing and speaking. When injury or dysfunction negatively impacts this area, it can lead to serious and even debilitating symptoms. Thankfully, our dental office offers multiple therapy options that promote lasting relief, including custom oral appliance therapy with the NTI Tension Suppression System or Invisalign® Clear Braces to correct misaligned bites.
Call DocMark.com today for your dental exam or complimentary smile consultation!