Dental Crowns & Bridges - Myrtle Beach, SC
Protect and Replace Damaged Teeth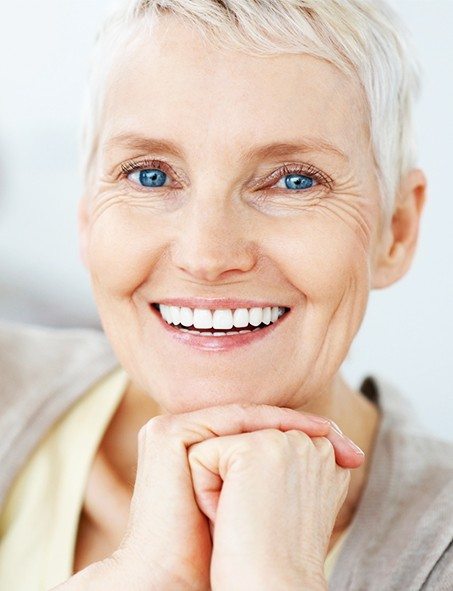 When your teeth are damaged or missing, you want a solution that can help more than just your appearance. With all-ceramic dental crowns and dental bridges from DocMark.com, you can say goodbye to dental problems and hello to a healthy smile. Dr. Jack Markusen, our experienced Myrtle Beach, SC dentist, can customize a treatment plan that suits you perfectly.
Why Choose DocMark.com for Dental Crowns & Bridges?
BruxZir® Solid Zirconia For Outstanding Aesthetic Value
No Physical Impressions with iTero 3D Scanner Technology
Only A Week Of Lab Turnaround Time
Repair and Cover Damaged Teeth With Dental Crowns & Replace With Dental Bridges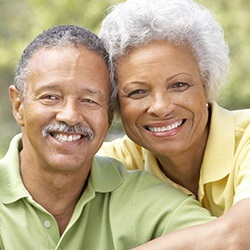 If you've never gone through the process of getting a dental crown, you may wonder what to expect. Unlike a filling, which is a small bit of composite resin that goes inside your tooth, these are caps that go over your whole tooth and are bonded to its surface. With our all-ceramic dental crowns, you'll get a solution that's as natural-looking and feeling as your own tooth. We use the iTero 3D® digital scanner to take comprehensive impression of your teeth and mouth. We then send this digital file to the lab where your restoration is created.
A dental crown is an ideal treatment for a number of dental problems, including:
Teeth weakened by tooth decay. Once we remove the infection, we can cover your tooth to protect it and offer you full functionality when eating.
Teeth treated by a root canal. Once the infected pulp inside your tooth is removed, it will need to be covered for its own protection.
Dental bridges allow us to replace missing teeth or teeth that must be extracted due to damage. They're often supported by neighboring teeth, which are covered with dental crowns to provide a natural-looking solution.
There isn't a good reason to ignore teeth that need to be replaced or repaired, but there are several reasons to take care of them with these dental restorations:
Get a smile that is strong enough to last the rest of your life!
Improve your appearance with a more attractive smile.
Protect your teeth from additional harm.
Speak more clearly and with more confidence.
Feel better about yourself.
Eat your favorite foods without worrying about pain or discomfort.
Prevent your remaining teeth from shifting in place of a missing teeth.