Porcelain Veneers - Myrtle Beach, SC
Get the Hollywood Smile You've Always Wanted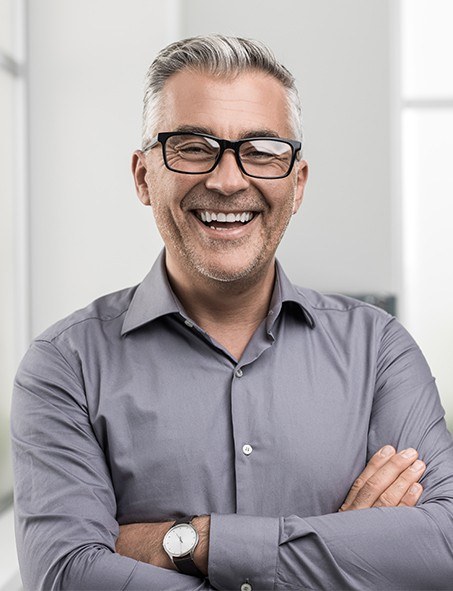 We know the secret to beautiful celebrity smiles. You can get the same gorgeous grin from our expert Myrtle Beach, SC dentist Dr. Jack Markusen – the key is dental veneers! This smile shortcut is a great way to repair or cover numerous flaws, and you don't have to travel to Hollywood to get it.
This procedure, like our other cosmetic dentistry options, is highly customizable. Dr. Jack Markusen will help you select the best color, shade, shape, and size for your smile. We can also discuss a LUMIBrite® whitening treatment before placement so that your smile shade is consistent. And if you're concerned about the cost of a full set of dental veneers, ask us about options for individual teeth too.
Why Choose DocMark.com for Porcelain Veneers?
Top-Tier Porcelain Materials For Long-Lasting Improvements
100% Custom Smile Makeover Plans – No "One Size Fits All" Treatment
Friendly & Knowledgeable Staff
Customize Your Treatment for Natural-Looking Results
It seems like there's a cheap, one-size-fits-all option for everything these days. You can even buy removable veneers online. But your smile is unlike any other, and your smile solutions should be customized to your mouth and goals. That's why we offer several different options for veneers:
Traditional options made of natural-looking porcelain like e.max
Low-prep or no-prep veneers like Lumineers® and DURAthin
Revolutionary products like EasySmile LifeLike or daVinci veneers
Our priority is giving you the product that will get you to your goal, so if there is a brand-new set of veneers you want, just let us know! We also have a bulletin board of "before and after" cases, so if you're particularly proud of your new smile (and we think you will be!), you might be featured there.
Dental veneers come with many advantages:
Skip extensive dental work and get a new smile in just a few visits.
Cover dental damage like chips, cracks, or stains.
Smooth out uneven teeth and fill in gaps between teeth.
Enjoy a durable, long-lasting solution to a less-than-perfect smile.
Call DocMark.com today to schedule a complimentary smile exam!
Porcelain Veneers FAQs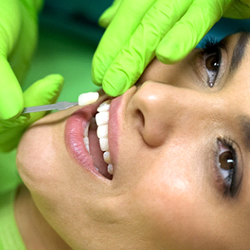 Porcelain veneers offer patients a chance for a new and improved smile. With the help of these thin shell coverings, your dentist in Myrtle Beach can effectively hide imperfections and transform your smile into a beautiful work of art. But before you receive your show-stopping makeover, it's likely you have a few questions about the process. To help provide clarity, Dr. Markusen and his team have compiled some frequently asked questions about porcelain veneers for you to review.
How do I care for my veneers?
One of the great aspects of porcelain veneers is how easy they are to maintain. It is important that you maintain a good oral hygiene routine by brushing twice a day for two minutes, flossing at least once, and rinsing with an ADA-approved mouthwash. It can also help to wear a mouthguard while you sleep to keep your teeth from rubbing or grinding against each other throughout the night. You might also limit or avoid eating hard, crunchy foods (i.e. nuts, popcorn kernels, raw vegetables) unless they are cut up into tinier pieces. The reason is that you could easily crack the shell of your veneer by consuming these types of foods.
Am I a good candidate for veneers?
Most individuals with cosmetic flaws will be suitable candidates for porcelain veneers; however, if your oral health is not in the best of shape from the start, Dr. Markusen may suggest another form of cosmetic treatment. If gum disease or tooth decay is present, it will be imperative to have these problems addressed before moving forward with any type of cosmetic procedure. This will not only save you time in the long run but also money.
What are the benefits of porcelain veneers?
Porcelain veneers offer a multitude of benefits, including:
Versatility (can cover a wide range of imperfections)
Natural look and feel (you won't have to worry about chiclet teeth)
Easy to maintain
Long-lasting
Durable and functional
Patients with chips, cracks, stains, discoloration, gaps between teeth, minor misalignments, crooked or misshapen teeth can receive a completely transformed smile with the help of these thin coverings.
How many veneers will I need?
This is dependent upon your own personal preference. While many patients opt to have veneers placed on all of their teeth, others choose to only have them placed on those that are visible to others. Naturally, during your consultation with Dr. Markusen, he will offer a suggestion as to how many you should have placed but ultimately, it is up to you. For the best, most aesthetically pleasing results, opt for an even number of veneers so as to keep your smile looking balanced and natural.