Invisalign® Clear Braces - Myrtle Beach, SC
Get No-Fuss Teeth Straightening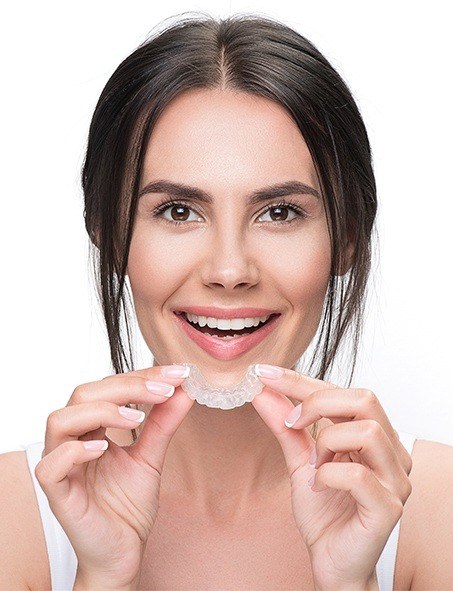 If you want a straighter smile, you may feel like your options are limited. Maybe you missed out on visiting the orthodontist as a teenager and now you're worried about having braces as an adult. Avoid the awkwardness of adult braces and ask us about Invisalign from Dr. Jack Markusen! These clear aligners from DocMark.com offer the best of both worlds: straighter teeth and a mouth free of metal.
Why Choose DocMark.com for Invisalign® Clear Braces?
Straighten Teeth Seamlessly – No Wires & Brackets Required
See Tooth Movement Ahead of Time With State-of-the-Art iTero Technology
40+ Years of Proven Clinical Expertise
Enjoy The Aesthetic And Functional Benefits Of Invisalign®
Clear aligners can sometimes seem too good to be true because not everyone understands how Invisalign® works. But the key is the level of precision you'll get when you have Dr. Jack Markusen working on your alignment. There are several advantages to the combination of his expertise and this tried-and-true aligner system:
There are no surprises. This process has been around since 1997, so we know what to expect.
You get to avoid uncomfortable wires and sore teeth from tightened braces.
Instead of waiting several years for results from traditional braces, you'll be finished in about 12 months.
Invisalign® is an ideal solution because it eliminates the self-consciousness that comes with traditional braces. But that's not the only benefit:
Because you can remove the aligners whenever you like, you'll enjoy an unrestricted diet while you straighten your teeth.
You can keep your smile clean more easily than with traditional braces because you won't have to navigate around brackets and wires.
Easier cleanings means a decreased risk of tooth decay and gum disease over the course of treatment.
Know What Your Smile Will Look Like With the iTero 3D® Scanner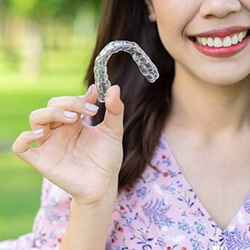 Invisalign treatment begins with an impression of your teeth. You can avoid the goopy impressions that make you want to gag with the iTero® scanner. We use this technology to quickly and comfortably scan all of your teeth. The camera will take thousands of images each second and immediately create a perfect 3D model of your smile on the computer screen.
We use this comprehensive model to plan your treatment. The images will help create aligners that fit your teeth exactly as they should. No more issues with poorly-fitting aligners! Plus, we will use the digital images to show you what your smile will look like after treatment. It's called the Invisalign Outcome Simulator. When you're ready to begin treatment, your aligners will be delivered quicker than normal because of the high quality and accuracy of these digital impressions.
See How Straight Teeth Can Improve Your Life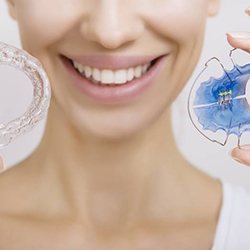 Straight teeth have more advantages than just social status. They also can make you feel good about yourself, improving your self-esteem and self-confidence. And we think you have the right to be happy!
You'll enjoy health benefits from a straight smile too. You may experience relief from dental aches and pains as the pressure in your jaw is balanced. Plus, when your teeth no longer overlap, you'll find that they're easier to clean, reducing your risk for tooth decay and gum disease.
Take Your Smile to The Next Level With Teeth Whitening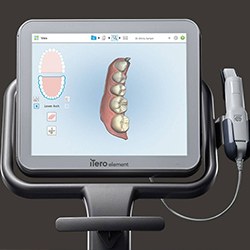 Once your realignment is complete, you may be interested in improving the color of your smile. After all, the only thing better than a straight smile is a straight, bright smile! You can enjoy professional teeth whitening from DocMark.com as a complement to your improved alignment.
Studies have shown that those with bright smiles and pleasing appearances fare better in social situations like job interviews and dating. You deserve to enjoy these benefits by looking your best and showing off your pearly whites.