Tooth-Colored Fillings - Myrtle Beach, SC
A Safe, Seamless Solution to Tooth Decay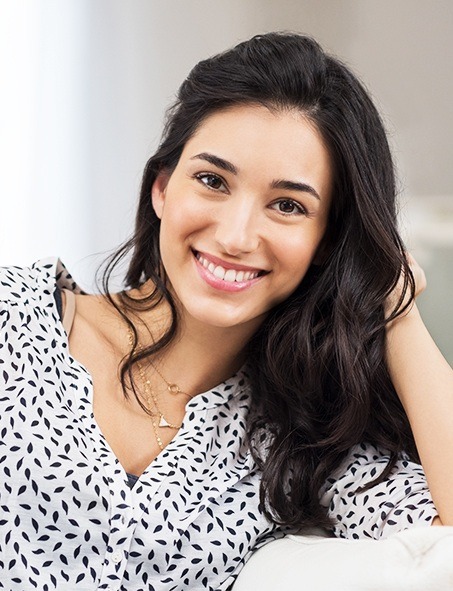 If you're used to a dentist's drill and metal tooth fillings, you may be tempted to put off having a cavity filled, but at DocMark.com, you can enjoy a painless procedure and safe, natural-looking tooth fillings from Dr. Jack Markusen.
Our Myrtle Beach, SC dental office never uses metal amalgam because your safety is our priority. This also allows us to give you a natural-looking solution that doesn't draw attention to dental imperfections.
Why Choose DocMark.com for Tooth-Colored Fillings?
100% Metal-Free Restorations For Superior Aesthetics & Comfort
Conservative, Flexible Treatment With High-Quality Composite Resin
Comfortable & Welcoming Dental Office Space
Protect Your Smile From Tooth Decay With Composite Resin Tooth Fillings
The most immediate benefit to having a tooth filled is immediate relief from pain. Dr. Jack Markusen will carefully remove the infection from your enamel, clean it up, and then seal it with a tooth-colored composite resin.
Prevention and early intervention are the keys to preserving your oral health. Visiting Dr. Jack Markusen as soon as you know you have a cavity will offer you numerous advantages:
Prevent the need for more extensive procedures like a root canal or tooth extraction
Preserve your natural tooth
Put an end to your dental pain or discomfort
Reduce your risk for further damage to your teeth and gums
One of the best ways to keep plaque and decay in check is to see us at least every six months for a dental cleaning and dental exam. Not only will Dr. Markusen remove tartar (hardened plaque) and bacteria, but our team will also be able to detect cavities and decay before they cause you pain.
If you've had fillings from other dental offices in Myrtle Beach, SC, though, you may have silver mercury fillings. We are happy to remove and replace metal fillings with non-metal fillings.
Take quick action against tooth decay with safe and natural-looking tooth fillings. Call DocMark.com to make an appointment at our Myrtle Beach, SC area dental office with Dr. Jack Markusen.