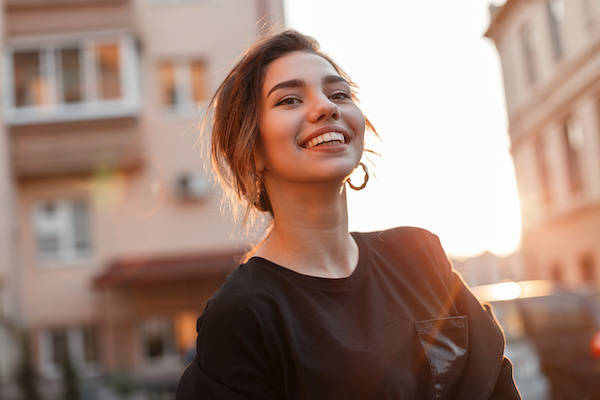 If you are interested in straightening your teeth with Invisalign, you are probably excited that no one will be able to tell you're undergoing orthodontic treatment thanks to clear braces. Many people still wish to complete the treatment faster, so they can enjoy their results as soon as possible. Keep reading to learn the steps you can take to accelerate the Invisalign process for straighter teeth in no time. 
#1: Ask Your Dentist about AcceleDent
The most efficient way to speed up your Invisalign treatment is to inquire about AcceleDent. This is a method that uses gentle pulses to increase blood flow in the jaw, which helps increase the speed that the teeth move by up to 50 percent. This treatment will help you move onto each set of aligners faster, allowing you to sprint through your Invisalign treatment on your way to straight, beautifully aligned teeth.
#2: Follow Your Dentist's Instructions
When you start your Invisalign treatment, your dentist will advise you on the proper way to wear and care for your clear aligners. One of the most important instructions is to wear the trays for 20 to 22 hours each day, removing them only to eat, drink, and clean them. It may not seem like that big of a deal to skip a few hours here and there for an event or just to take a break, but doing so can end up delaying your treatment for weeks or even months.
#3: Clean Your Aligners Properly
You also must brush your teeth after every meal and at least rinse your aligners before putting them back into your mouth. Not doing so won't delay your timeline directly, but getting a cavity or having another problem with a tooth could cause it to take longer if you needed to stop for treatment. Keep your teeth and gums healthy by brushing and flossing your teeth and rinsing your aligners every time you eat.
Bonus Tip: After Treatment, Don't Forget Your Retainer
Just like with regular braces, the Invisalign treatment must be followed by retainer use to maintain the original results. The Invisalign retainer is clear, just like the aligners. Make sure to wear it as directed to avoid having to undergo treatment because your teeth shifted back into their original position.
Meet the Dentist
Dr. Markusen has over forty years of experience perfecting smiles with treatments, now including Invisalign. He provides patients with personalized treatment plans to help them achieve their best smiles – at the pace that they are comfortable with. To learn more about Invisalign or AcceleDent, do not hesitate to contact his office at (843) 916-0990.