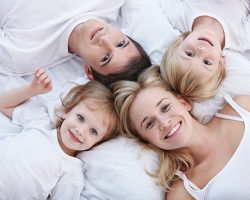 Like the vast majority of people with dental insurance, you probably pay monthly or weekly for your benefits. That means those benefits are yours to use on covered dental procedures. But unless you have a very unusual policy, your 2018 dental benefits expire at the stroke of midnight on New Year's Eve. Let DocMark Dentistry in Myrtle Beach, SC help you use your dental insurance benefits to the full before they expire. There's no reason to "leave money on the table" that can benefit you or your family.
What's in Your Policy?
Dental insurance typically covers preventative services like dental cleanings and examinations and dental sealants as well as dental restorations and treatment for existing conditions. You might be surprised at what can be covered that you might not ever have considered.
First, though, consider moving a scheduled cleaning and examination for you or a family member from January to next month. If there's any suspicion that a tooth is developing a problem, early intervention is always better and less expensive. Keep in mind that there a lot of sweet treats available during the holidays so minor problems can become more serious pretty quickly.
As well, moving your child's scheduled cleaning and examination may save time out of school during the next term.
With regard to dental restorations, you or a family member might have noticed that a filling has deteriorated, or that a dental crown has chipped or cracked. Repairs to those restorations, or replacement if indicated, are almost always covered. Having those problems fixed now will allow you to use all of next year's benefits for other dental procedures.
While cosmetic dentistry isn't usually covered by dental insurance, a crown that replaces a failed filling can make a big difference in your smile. Our office will be happy to work with your insurance company to ensure that the proposed replacement is covered under your plan.
It Might Be Time To Start Moving Those Teeth
Orthodontic treatment that is solely for cosmetic purposes is seldom a covered procedure. However, if misaligned teeth interfere with your bite, your insurance may well cover treatment. You or a family member might consider getting started with Invisalign® orthodontic treatment before the year ends. The result will be decreased wear and tear on tooth enamel and a more beautiful smile.
We'll Help You Afford The Care You Need
At DocMark Dentistry in Myrtle Beach, SC, we want you and your family to receive all the care you need. That's why we accept a variety of payment options including many major dental insurance plans as well as Mastercard and Visa. We have in-office payment plans and financing programs for more involved procedures. And we can connect you with CareCredit which offers financing for health care expenses.
Use your 2018 dental insurance benefits before they're gone! We'll work with your insurance company to determine which procedures are covered so that you have no surprises.
Call our Myrtle Beach, SC dental office today at 843 916-0990 or contact us online to request a consultation.