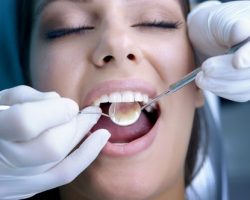 Regular checkups at DocMark General & Cosmetic Dentistry are crucial to maintaining good oral health and a bright smile. Our Myrtle Beach dentist office should perform a complete exam and thorough teeth cleaning every six months to help you:
Prevent cavities, gum disease, and other oral problems.
Keep your teeth clean and white and your smile attractive.
Minimize the need for restorative dental work down the road.
Call us today at 843 916-0990 to schedule your next appointment. You can also use our online form if you'd like. Be sure to watch this short video as Dr. Markusen explains the importance of regular checkups.