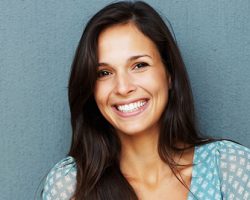 Today, we're picking up where we left off a couple of weeks ago. In that blog post, we shared a few reasons you need to see your dentist. Now, we want to look at a few more reasons it's time to pay your dentist a visit. If you don't have a dentist in Myrtle Beach, Dr. Markusen and the whole DocMark General & Cosmetic Dentistry team will be glad to see you. We can take care of most of your dental needs right here.
Read on for more information, then call 843 916-0990 if you are ready to get your best smile possible.
6. You Want to Fix Your Smile Flaws
Many people are hesitant to go to the dentist about imperfections in their smile, or to ask about fixing them. We've heard several reasons over the years why this is the case:
Cosmetic dentistry is vain.
I can't afford to fix my smile flaws.
I don't have time to improve my smile.
I can't really get any benefits from enhancing my smile.
It's too late for me to do anything about my smile.
I don't want to deal with the discomfort required to change my smile.
There's not a solution for me; I just have to live with my problems.
Did you know that Dr. Markusen has been improving smiles for people who had every one of these hesitations? For decades, he has been able to address just about every cosmetic dental problem you can think of. He has the right solutions, the skills, the artistic eye, the modern technology to make treatment more comfortable and quicker, and payment options to help you afford it.
He has been able to fix:
Crooked teeth
Crowded teeth
Overbites and underbites
Gapped teeth
Oddly shaped teeth
Teeth that are too long or short
Stained teeth or discolored teeth
Teeth with pits or other surface imperfections
Studies and surveys show that a good-looking smile can boost your confidence in your overall appearance and make you seem more successful, approachable, and friendly. If you're proud of your smile, you're more likely to show it off. We know that's true after more than four decades of giving people confident smiles – and more confidence to go along with it.
Don't let your reservations stop you from erasing your smile flaws. No matter your age or situation, a good dentist can give you a proud smile.
7. You Want Straight Teeth
We mentioned above that we can help patients with crooked teeth and other misalignment problems. With Invisalign, fixing these orthodontic issues is easier than ever. That's because Invisalign:
Uses clear aligners that don't stand out in your smile like metal braces – you can speak to clients, colleagues, and even friends and family without drawing attention to your mouth
Can take less time than braces
Is more comfortable than braces because it uses smooth, high-quality plastic trays to straighten teeth
Doesn't require special cleaning tools
Lets you eat whatever you want – simply take out the aligners for meals
Means you won't get food stuck in braces
Requires fewer office visits than braces
Is about the same cost as braces
Is a great investment in a more beautiful, attractive smile
It's never too late to get orthodontic care at DocMark General & Cosmetic Dentistry. Seniors in high school as well as senior citizens have benefited from Invisalign treatment here! We've taken away the obstacles for adults with our clear orthodontics. Call us today for a consultation if you're ready for a better, straighter smile.
8. You Have a Missing Tooth or Teeth
This is certainly a reason to visit the dentist. Missing teeth can have physical impacts and psychological impacts as well. They can lead to:
Other teeth shifting around in your mouth, affecting your bite
Embarrassment over the way your mouth looks
Discomfort when eating
Missing out on foods you like and even healthy foods
Hiding your smile when you talk to others or take your picture
Problems speaking
More lost teeth
Premature aging, especially if you're missing a lot of teeth
People treating you differently because of the state of your mouth
Missed opportunities, both in social and career settings, because you are not confident enough in your appearance to go beyond your comfort zone
Please do not suffer. We never want to see anyone unhappy or in discomfort every day because of their teeth. Changing people's lives through their smiles is one of the main reasons we got into dentistry in the first place.
We offer teeth replacement options that can make your smile whole again. Like so many of our other patients, we bet you'll notice a difference in your confidence level when you have all your teeth again.
9. You Grind Your Teeth or Have Jaw Pain
Both of these problems can indicate a disorder called TMD, or TMJ disorder. Your TMJ is your jaw joint that connects to your skull. It's responsible for helping you talk, eat, laugh, sing, and even yawn. So all those things can become uncomfortable if you have this disorder.
Going to the dentist is the right step if you have any jaw pain or if you know you grind your teeth. But not any dentist can treat these problems. Dr. Markusen has taken extra training to diagnose and treat them, though.
He can provide tips to lessen the discomfort. He can also create a custom oral appliance that eases jaw pain, prevents teeth from grinding or clenching (especially while you sleep), and can even prevent jaw-related headaches and migraines.
10. You Haven't Been to the Dentist in a While & Need a Checkup
We see patients most often for regular dental checkups. If you haven't been to the dentist in months or years, we are happy to see you. We'll keep your teeth clean, your mouth healthy, and create a personalized plan to address any other problems you might have.
If you're afraid of the dentist, you don't have to be at our office. We have intentionally made visiting the dentist easier for you, with:
Comfortable, modern technology like lasers, ultrasonic cleaning technology, and monitors to show you inside your mouth
TVs to watch
A gentle touch for whatever dental treatment you need
Sedation (laughing gas) to relax you
A patient, kind, and nonjudgmental staff and dentist
No matter the reasons you need to see your dentist in Myrtle Beach, our team works for you. Call 843 916-0990 or use our online form to request your appointment today.