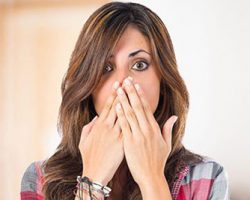 Over the course of your life, there could be many reasons you need to see your dentist in Myrtle Beach. Whether for prevention, an emergency, or simply smile enhancement, you'll want a dentist who can help keep your smile healthy, functional, and attractive. Today, the DocMark General & Cosmetic Dentistry team invites you to see many reasons people visit Dr. Markusen. He takes a comprehensive approach to your smile and even problems that go beyond that.
Read just a few reasons you should consider going to the dentist. Some may surprise you! Then, call 843 916-0990 if any of these apply to you.
1. You Have Oral Pain
You probably aren't surprised to find this at the top of the list. This brings in many people, whether residents of Myrtle Beach or vacationers. In fact, we have many dedicated patients who hadn't seen the dentist for years but could no longer deal with their dental pain.
If that's you, or if you just started noticing pain in your mouth, come see us. Often, dental pain doesn't disappear. It usually means there is a problem that should be checked out. The sooner you come, the more likely it is that we can resolve your problem with a less invasive, less expensive option. And if you're in pain, we can see you the same day in most cases, but almost always by the next day. We know oral pain can be incredibly distracting, and you deserve prompt care.
Here are some common reasons people have oral pain or see us in a dental emergency:
Broken tooth
Knocked-out tooth or nearly knocked-out tooth
Cracked tooth
Decayed tooth
Infected tooth
Infected gums
Abscess
Gum/tissue injury
It's important that you call us immediately if you've knocked a tooth out. It is actually possible to reinsert teeth in some cases. Regardless of your situation, we can help you get immediate relief and come up with a lasting solution to get you back to normal.
While you're with us, enjoy a TV to distract you, laughing gas to relax you, and a dentist who is an expert at getting your mouth numb and providing gentle care. We've had countless people come in – even for root canals – who walked out shocked that their treatment was painless.
2. You Have a Loose or Broken Restoration
This can be considered a dental emergency in some instances. If you have a broken or loose tooth filling, dental crown, or dental bridge, it's time to go to a dentist. There are a few reasons for this:
A broken restoration can expose the tooth to bacteria in your mouth, leading to decay and infection.
A cracked restoration can break completely and cause pain, trouble eating, and embarrassment if it happens around others.
A broken metal filling contains mercury. Although there is no final verdict on mercury's safety in fillings, many people don't like the idea of having pieces come off when this happens.
Please let us know if you have a loose, cracked, or broken restoration. We are experts at repairing restorations whenever possible or replacing them if needed. Our office is also an area leader in replacing amalgam fillings with discreet, tooth-colored fillings.
3. Your Gums Are Bleeding
Though this usually isn't an emergency, it's still an important reason to go to the dentist. Why? Because bleeding gums is usually a sign of gum disease. There are different stages of gum disease, or periodontal disease, and unfortunately, the symptoms are so subtle that many people have it for a while and don't even know.
Of course, when you come in for regular exams, we know exactly what to look for and what gum disease symptoms to ask you about. That includes:
Loose teeth
Tender gums
Swollen gums
Discomfort when eating
Bleeding after brushing or flossing
Receding gums (pulling away from your teeth and making your teeth look longer)
Bad breath that doesn't seem to go away
Teeth that can fall out
Yes, these are all signs of gum disease. If we catch it soon enough, a good cleaning at DocMark General & Cosmetic Dentistry and improved oral hygiene at home can solve the problem. If not, we have a modern way to treat gum disease. Laser gum treatment is more comfortable than traditional treatment, both during and after. It simply evaporates the bad gum tissue and leaves alone the healthy tissue. That's a big bonus over the old treatment.
But we won't stop there. Certain types of gum disease don't go away but can be managed so that your mouth stays healthy. We'll create a treatment plan for you and provide the tips you need to keep your gums and teeth as healthy as possible.
4. You Have a Health Condition Like Diabetes
This may strike you as strange. After all, you go to your physician for medical conditions, not your dentist. Let us explain. Sometimes, people have medical conditions that require certain treatments or medications that put their oral health at risk. This includes chemotherapy for cancer and many medications for a host of health concerns. Medications can increase your risk of dry mouth, cavities, gum disease, and more.
Let us look over your medical history and current medications. We'll know if there's anything different we need to do to ensure your oral health is in top shape.
On a similar note, some health problems seem to make oral problems worse, and vice versa. Research shows a connection between diabetes and gum disease, for example. Although a cause-effect relationship isn't known, it's true that some people with diabetes have trouble with gum disease. And some people with gum disease have a harder time managing their diabetes. The inflammation associated with gum disease has also been linked to the inflammation that causes heart disease and stroke. We are here to keep your mouth as healthy as possible if you see us consistently. If we notice anything in your mouth that might prompt a physician's visit, we will let you know.
5. You Notice Something Unusual in Your Mouth
Have you noticed anything different about your mouth lately? Does anything look strange or just not feel right? For example:
A bump near a tooth can indicate gum disease or infection.
Discoloration of a tooth can mean you have decay or infection.
Lumps, sores, or discolored patches in your mouth tissues or on your tongue can indicate oral cancer.
Chronic bad breath can signal untreated tooth decay/infection, gum disease, or oral cancer.
It's best to have a dental professional check it out, like Dr. Markusen. He can tell you for sure if there's something wrong and provide the appropriate treatment if so.
There are many more reasons you need to see your dentist than these five. Come back later this month to see a few more. In the meantime, give us a call if there's anything you need help with. Together, we will figure out the answers, keep your mouth in great shape, and do so in the most comfortable way possible.
Contact us at 843 916-0990 or use our online form to request your visit today.