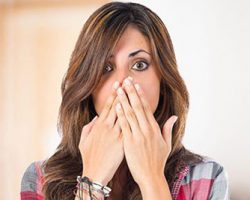 If you've been avoiding going to the dentist, it's OK. Dr. Markusen and our compassionate staff won't judge you or the condition of your mouth. We just want to help you maintain a gorgeous smile. Dental sedation combined with our gentle touch will put an end to your dental fear.
We offer inhaled sedation with "laughing gas" that will give you a slight feeling of euphoria and take your mind off of dentistry. Good smile care has never been easier!
Stop dental fear! We invite you to call us today at 843 916-0990. Be sure to take this short quiz to see if you might benefit from sedation dentistry.