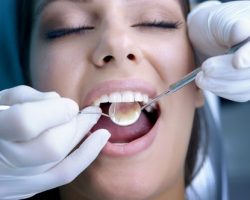 If you schedule your next smile care appointment with DocMark General & Cosmetic Dentistry, then dental fear will be a thing of the past. Not only does Dr. Markusen offer sedation options, he and our Myrtle Beach dental team go out of our way to make you feel comfortable and relaxed during your visit. Making us you go-to dentist will:
Help you get the dental care your smile needs to look its best.
Give you peace of mind about future visits to the dentist.
Help prevent oral health problems that could lead to bigger headaches and expense.
Call our compassionate and skilled team today at 843 916-0990. Don't let dental fear keep you from a beautiful smile. Be sure to watch this short video as Dr. Markusen explains how we relieve your dental anxiety in our office.