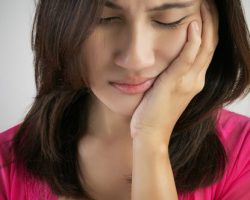 Your vacation is going great. You and your family have been hanging out at the beach and having fun all day. The kids are playing in the waves and you're soaking up some sunshine on your beach towel. Out of nowhere, your 10-year-old son lets out a scream, interrupting your near-slumber. You rush over and find him with his hands over his mouth and blood running down his chin. After a closer inspection, you see that one of his front teeth is now quite loose and wiggly – apparently from an errant frisbee that found its way right to his mouth.
What do you do in this situation? Call DocMark General & Cosmetic Dentistry, of course. We're right here in Myrtle Beach and we have the skills and experience necessary to handle this crisis as well as all sorts of dental emergencies.
For fast emergency dental care, call 843 916-0990 now. We'll stop your pain and provide you smile-saving treatment with compassion and expertise.
Take Advantage of Sedation
Dentist offices aren't traditionally fun places to be – especially when you're in the middle of a dental emergency while on vacation.
We do our best to make our dentistry easy and relaxing. Besides a comforting, compassionate staff, one of the ways we do that is by offering inhaled sedation with laughing gas.
You'll breathe in a mixture of gas and oxygen, which will shortly give you a mild euphoric effect and relieve your anxiety. Most of our patients who have tried this sedation enjoy it and have no adverse reaction to it.
After the gas is removed, the sedative effect with disappear quickly and you'll be ready to resume your vacation!
Know What to Do When Emergencies Happen
An urgent dental need requires a trusted, experienced dentist to turn to – Dr. Jack Markusen is that dentist. He has practiced in the Myrtle Beach area for over 40 years! When your smile – or that or a loved one – is on the line, we are here to help.
In general, if you're in pain, then we consider it an emergency. When a dental crisis arises, there are certain steps you need to take before your appointment with us to help prevent further problems. We have outlined some of these below.
Call us immediately at 843 916-0990 if you have any questions if you need to make an appointment. In all of these situations, an over-the-counter pain reliever will help with your discomfort. Be sure to take as directed on the package.
Toothache. A simple toothache could be a sign of something bigger such as an abscess (an infection in your tooth). Call us soon for your appointment, then rinse your mouth with warm water. Use ice to help alleviate the pain and any swelling.
Broken tooth. If possible, retrieve any broken pieces of tooth so you can bring them with you. Then call us as soon as possible for an appointment. You can apply an ice pack to the area to help with pain and swelling in the meantime.
Knocked-out tooth. If one of your teeth gets knocked out, it is critical to get yourself and your tooth to us as soon as possible so we can try to save it. Pick up the tooth by the crown (white part), being careful not to touch the roots or remove any tissue from them. Place the tooth in a container of salt water or milk and call us for an emergency appointment.
Loose or dislodged tooth. Apply ice or a cold compress to the area to help reduce pain and swelling. Call us at once so we can administer appropriate care and save your smile.
Lost filling. If possible, place a piece of sugar-free gum where the filling was. Don't use gum with sugar as it could cause you pain. We need to see you as soon as possible so we can replace the filling.
Lost crown. Try to reattach the crown to your tooth using some dental cement or toothpaste on the inside of it to help hold it in place. Call us so we do permanent repair and help you bite and chew easily again.
Call 843 916-0990 now for emergency dental care. With our swift care, expertise, and attention to detail, there's no reason a dental crisis should sideline your vacation. Dr. Markusen will fix your smile right up and you'll be back sunning yourself at the beach in no time! If you need to make a non-emergency appointment you can use our online form.