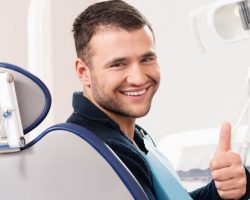 There are foods you know you're supposed to avoid if you're wanting to maintain a healthy smile. We're told practically our entire lives that sugar contributes to cavities! But are you as well-versed when it comes to foods that are beneficial to your smile?
Take a look at this infographic below to learn about foods you should incorporate into your diet if your smile is a priority.
It's also important to brush and floss regularly and commit to routine dental checkups and cleanings! At DocMark General & Cosmetic Dentistry in Myrtle Beach, SC, we provide high-quality preventative dentistry in a low-pressure, stress-free setting. Call us at 843 916-0990 to schedule an appointment!