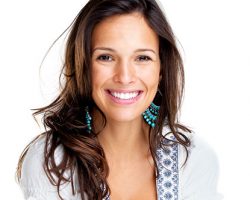 Spring is a time for new beginnings. So why not do something to infuse life into your smile? At DocMark General & Cosmetic Dentistry, we're proud to offer a variety of cosmetic dentistry services to help you look and feel your best. Whether your smile insecurities are big or small, we can help you out — and provide comfortable, personalized care every step of the way.
Dr. Jack Markusen has been transforming the smiles and lives of patients for more than 40 years! He is a member of a number of professional organizations, including the Academy of Comprehensive Esthetics, an organization that focuses on excellence in cosmetic dentistry. You'll feel great in his care!
Read on to learn about several ways we can help you achieve the smile you deserve! Then, call our Myrtle Beach, SC office at 843 916-0990 to schedule a consultation.
Professional Teeth Whitening
Everyone wants a brighter smile, but you shouldn't have to settle for over-the-counter teeth whitening products! The gels and strips that fill the aisles of your local drug store aren't always effective or safe, and whitening toothpastes rarely deliver the results you crave.
So, if you're looking for teeth whitening solutions in Myrtle Beach, SC, there's no better way to remove stubborn dental stains than with a professional treatment! We use a whitening agent that's more powerful than anything you'll find over-the-counter. With our LumiBright take-home kits, you'll be able to still experience the convenience of at-home teeth whitening, but the results will be more dramatic than drugstore options.
Plus, because Dr. Markusen will oversee your treatment, he'll be able to minimize dental sensitivity and ensure that your results are natural-looking and complement your features.
Dental Veneers
If your teeth are healthy but aren't much to look at, dental veneers are a way you can upgrade your natural smile! These thin shells made of porcelain or composite material are custom-made to address your smile insecurities — whether it's discoloration, misshapenness, or anything in between. Then, these veneers are bonded to the front-facing surfaces of your teeth to give you your ideal smile!
We offer several types of dental veneers, including:
Durable e.max dental veneers
Popular ultra-thin Lumineers® and DURAthin
Convenient EasySmile LifeLike dental veneers
Confidence-boosting daVinci veneers
When you come in for your initial consultation, we'll listen closely to your smile wishlist and walk you through the pros and cons of each kind of veneer. Together, we'll come up with a treatment plan you'll feel confident about, and within a few visits, you'll be able to go out into the world with a new and improved smile!
Invisalign®
Everyone wants a straighter smile. But very few adults want to endure years of metal brackets and wires to get it. That's why DocMark General & Cosmetic Dentistry — and many of our patients — love the Invisalign® orthodontic treatment system. It allows you to correct a crooked smile without any of the social awkwardness of metal braces!
The Invisalign system consists of a series of clear plastic aligners, each of them custom-made for a flawless fit. You'll simply wear your aligner for 20 to 22 hours each day, removing it when you eat and brush your teeth. There are no dietary restrictions or special cleaning instructions, which makes Invisalign the ideal orthodontic solution for adults on the go!
Plus, Invisalign generally costs about the same as conventional orthodontic treatments — and you get so much more! You get to enjoy the freedom of a virtually invisible and easily removable appliance so your orthodontic treatment never gets in the way of your social life.
Give Your Smile A Springtime Pick-Me-Up
No matter whether you're coming into our office wanting a full-blown smile makeover or hoping to make small adjustments to your smile, the caring professionals at DocMark General & Cosmetic Dentistry are ready to help you get there.
We aim to be a low-stress, judgment-free practice where you can explore your options in a comfortable setting! That's why we offer free consultations! And if you're feeling a little bit anxious about your visit, we're here to reassure you with friendly faces that will help you relax and feel at home.
Imagine how great it would feel to be fully confident in your smile. Give us a call today at 843 916-0990 to schedule your cosmetic dentistry consultation. You can also request an appointment using our convenient online form.