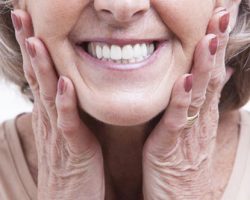 Perhaps the greatest reward for a lifetime of good dental care is a mouth full of your own natural teeth. Brushing, flossing, and visiting a Myrtle Beach, SC dentist for dental cleanings and exams every six months are some of the best ways to keep your natural smile. If it's time for your next exam, call DocMark General & Cosmetic Dentistry at 843 916-0990 to book an appointment.
If you're over 60, your smile has its own specific needs. From being mindful of medications that interfere with your oral health to adjusting for the impact of arthritis on your ability to brush correctly, your senior dental care routine may require some adjustments.
Watch the video below to see some suggestions from the American Dental Association on how to keep your smile happy and healthy for life. Then call us at 843 916-0990 or contact us online to schedule your next cleaning.