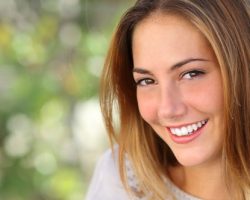 A lot of people think you can't have your cake and also eat it. But the DocMark team believes in offering patients the best of both worlds. You shouldn't have to choose between a high-tech office that feels cold and a friendly office that lacks up-to-date technology. Our Myrtle Beach office has been on the forefront of dental technology from the beginning, with Dr. Markusen prioritizing proper education and use at all times.
In fact, Dr. Markusen was one of the first to start practicing laser dentistry. He's been asked to give lectures on the subject since he has such extensive experience now! We were also one of the first practices to start using intraoral cameras. Dental technology has always played an integral part in the success of our practice.
But the prevalence of state-of-the-art procedures and machines doesn't mean we operate in a buttoned-up, clinical atmosphere. We keep things tidy and safe, but we also provide a warm, friendly environment for our patients.
Choose The Dentistry Services You Need
You can treat smile problems and prevent them at DocMark General & Cosmetic Dentistry. Our preference is for you to enjoy preventive care with our general dentistry services, protecting your smile from tooth decay with dental exams, cleanings, and fluoride treatments. But accidents happen, and when they do, we look forward to making you smile again with one of our restorative dentistry options.
See how our personalized treatment can make a difference in your smile by calling us today at 843 916-0990.