Single Tooth Dental Implant – Myrtle Beach, SC
Permanent Tooth Replacement Made Possible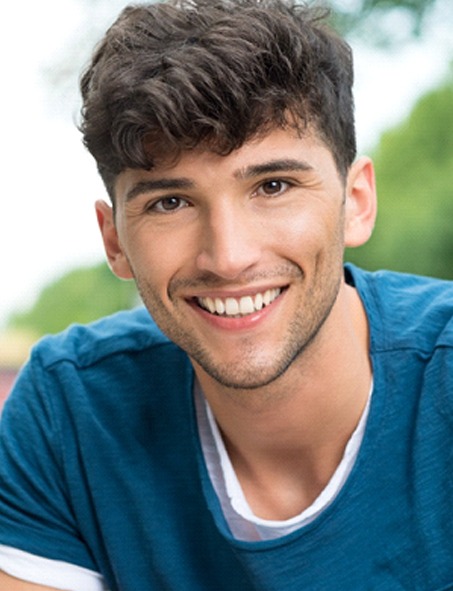 At first, one missing tooth may not seem like a big deal, especially if it is toward the back of your mouth or out of sight. However, just one lost tooth can influence the rest of your smile, including allowing teeth to shift out of position and even make it easier to lose more teeth in the future. That's why replacement is so important to consider carefully. Our Myrtle Beach team is here to help you pick the right one that will keep your smile strong for years to come.
Options for Replacing a Single Missing Tooth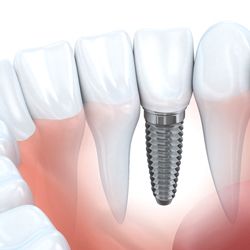 To replace one lost tooth, you get to choose between two options: a dental bridge or an implant. A dental bridge consists of three dental crowns fused together. The outside crowns are left hollow to fit over and anchor to the teeth that surround the gap. Meanwhile, a dental implant replicates a natural tooth by replacing the root as well as the crown of the missing tooth. The post integrates with the jaw bone, and then a single dental crown is placed on top.
From an aesthetic point of view, both bridges and dental implants are crafted to look as realistic as possible, but dental implants are the next best option to natural teeth.
Benefits of Dental Implants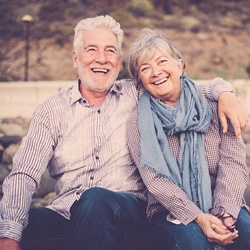 Although dental bridges can be very sturdy, they have some disadvantages. For example, they require some healthy tooth enamel to be removed on abutting teeth to make room for the restoration. Plus, bridges only address the crown of the missing tooth, which means that the changes to the facial structure that commonly occur with tooth loss are still likely to happen. However, dental implants offer a solution that resolves all your tooth loss problems. In fact, here are some of the major benefits of dental implants:
Better preservation of natural teeth—dental implants do not negatively impact the teeth around them. In fact, they strengthen the jaw bone to give better support to the teeth.
Long-lasting results—dental bridges have to be replaced about every seven to ten years, but dental implants can last longer than 30 years.
Younger looks—by keeping the jaw bone strong, dental implants ensure that you keep your youthful face shape for as long as possible.
Learn More about Dental Implants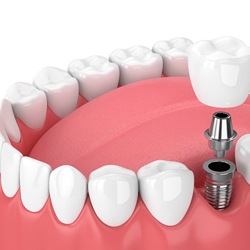 If you would like to understand more about dental implants, or if you would like to know if you are a good candidate for dental implants, give our team a call or click here. We can schedule a consultation for you with Dr. Markusen and get you on the path toward permanent tooth replacement.