Invisalign for Crowded Teeth – Myrtle Beach, SC
Giving Your Teeth the Space They Need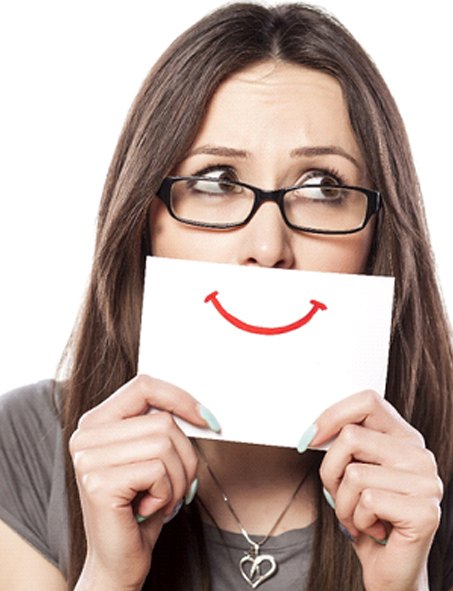 Invisalign in Myrtle Beach isn't just for crooked teeth or a misaligned bite. In fact, Invisalign is a great treatment method for crowded teeth. As a fairly common orthodontic issue, you'd be surprised how difficult it can be to thoroughly clean your teeth when you don't have enough space to floss. Crowded teeth can cause serious problems, but luckily, with Invisalign, Dr. Jack Markusen can not only straighten but give your teeth the space they need to ensure you achieve optimal oral health. If you're ready to say goodbye to the overcrowding in your mouth, call us to schedule an appointment today.
What Are Crowded Teeth?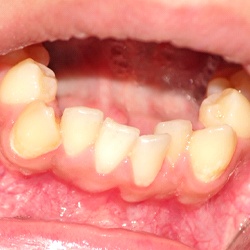 When teeth push through the gum line but have little space available, you may notice that your teeth will shift to create room. Unfortunately, when this occurs, your pearly whites will move out of alignment and cause overcrowding. Not only do crowded teeth create a less than attractive smile, but when they're too close together, this can become problematic for your oral health.
What Can Happen if Crowded Teeth are Left Untreated?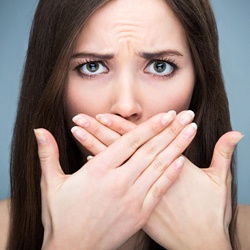 Many people will often let their overcrowded teeth go untreated for years. Why? Because they don't feel it's necessary to go through the process of getting them straightened. Unfortunately, over time, serious oral health problems can develop. When teeth are not straight, or too many exist in your mouth and cause teeth to shift, this can make it difficult to thoroughly clean your teeth and gums. Problems that can develop include:
Gum disease (periodontal disease)
Tooth decay and cavities
Bad breath
Brushing and flossing each day are the two most crucial aspects to any oral hygiene routine, but with crowded teeth, even the simplest oral care tasks can be difficult to complete.
How Can Invisalign Help Treat Crowded Teeth?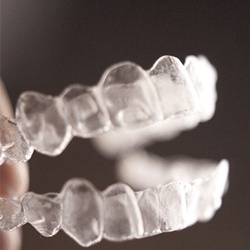 Using clear, plastic aligners, Invisalign is a superior orthodontic treatment. Your cosmetic dentist in Myrtle Beach will take impressions of your mouth in order to send to the lab to have your customized aligners created. Once they're ready, you'll return to our office to receive your trays so that you can begin treatment.
Every two weeks, you will switch out your aligners for a new set in the series. With each new set, your teeth will gently shift, not only moving them in the right direction but creating the space needed to ensure you can maintain a healthy new smile.
When receiving treatment with Invisalign for crowded teeth, it may be necessary for Dr. Markusen to create space within the gum line using an orthodontic appliance or through the process of extraction. Depending on your individual case, he will evaluate your mouth and help you make a decision that is right for you.
How Long Can It Take for Invisalign to Correct Crowded Teeth?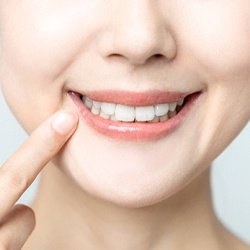 One of the greatest benefits of Invisalign is that you can achieve beautiful results in less time than traditional braces. The typical treatment time is 1 to 2 years, but each individual case is different, so you may need more or less time.