How Invisalign Works – Myrtle Beach, SC
The Steps to a Straighter Smile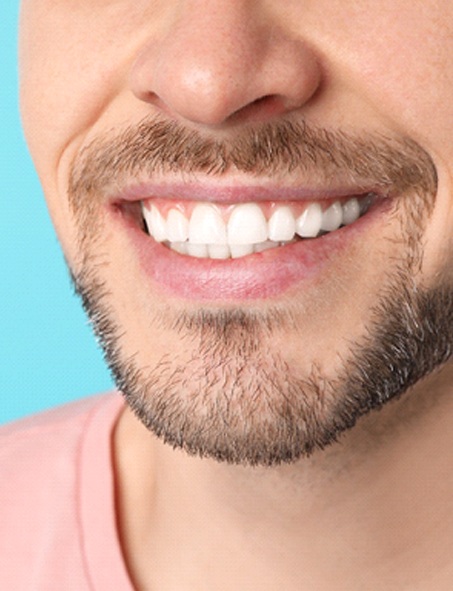 Invisalign in Myrtle Beach has helped countless individuals to enjoy the benefits of a straighter, healthier smile. If you are thinking about undergoing this treatment, you have much to look forward to! On this page, we'll take a closer look at the Invisalign process, from your initial consultation to maintaining your results after you finish wearing your aligners.
Getting Started with Invisalign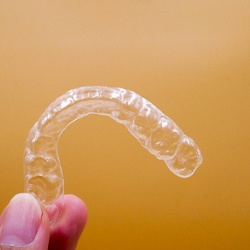 During your Invisalign consultation, we'll evaluate the orthodontic issues that plague your teeth. Invisalign is able to correct most types of misalignment, including malocclusion (bad bite), rotated teeth, crooked teeth, overcrowding, and gaps between the teeth. In some severe cases, however, traditional orthodontics might be a better option. Your consultation is also your opportunity to ask any questions you have about Invisalign's cost, its pros and cons, and what you can expect throughout your treatment.
If it looks like Invisalign is a fit for you, we'll use our advanced technology, including our iTero scanner, to take detailed images of your teeth and get started on designing your aligners. Each aligner will be custom-crafted for your unique dental structures, ensuring effective and safe tooth movements.
Wearing Your Aligners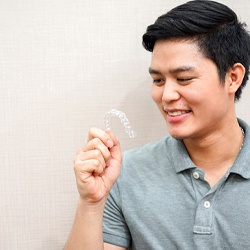 After Invisalign fabricates your aligners, you'll need to wear each one for 20 – 22 hours each day for about two weeks. As the aligners apply constant, gentle pressure to your teeth, the teeth will gradually move into their proper positions. You're free to drink plain water while the aligners are in your mouth. However, if you are eating or drinking anything else, you'll need to remove the aligners to protect them from damage.
You can expect Invisalign to be quite comfortable. The patented thermoplastic aligners are gentler than traditional metal braces. Plus, there are no metal brackets and wires to irritate the soft tissues in your mouth.
Throughout your treatment period, you'll visit DocMark General and Cosmetic Dentistry periodically so we can check on your progress with Invisalign. The appointments usually only last a few minutes, but they are an important part of making sure your treatment is successful. Your Invisalign checkups don't make you exempt from the need for regular dental cleanings; you'll still need to attend routine hygiene appointments so your teeth stay healthy throughout your Invisalign treatment period.
Maintaining Your Results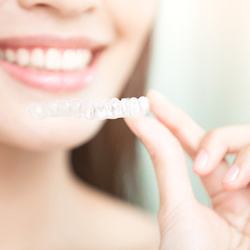 Once you work your way through all of your aligners, you'll have a beautiful new smile! To keep your smile looking and feelings its best, it's important that you wear a retainer. At first, you'll need to wear the retainer full-time so your teeth do not drift back out of place. After a while, you may be able to graduate to wearing your aligner only at night. Eventually, you might need to wear it just a few times each week.
Are you ready to discover whether Invisalign is right for you? Contact your cosmetic dentist in Myrtle Beach today to schedule your consultation.