Spaces between Teeth – Myrtle Beach, SC
Close the Gaps for a Healthier Smile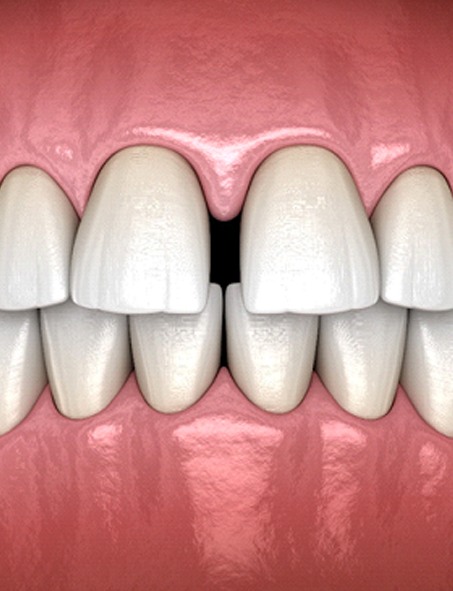 The ideal setup for your smile includes not only perfect alignment but also perfect spacing between teeth. If your teeth have significant gaps in between them, food particles and plaque can get stuck more easily, cause tooth decay, or lead to chronic bad breath. To correct this problem, you can turn to Dr. Markusen and our dental team for advanced treatment that doesn't involve metal braces. Invisalign can get you the kind of smile that is easier to keep clean and healthy and looks more attractive.
What causes gaps between teeth?
Teeth are supposed to have a little bit of space between them, but certainly not a significant amount. These spaces can come from any of the following:
Thumb-sucking or using a pacifier.
Small teeth.
Missing teeth or tooth loss.
Large frenulum.
Gum disease.
Tongue thrust.
Regardless of the cause, Dr. Markusen can correct these spaces, and what's more, he can do so without having to use metal brackets and wire.
Is Invisalign right for me?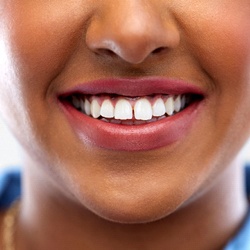 To treat gaps between teeth, Invisalign is not your only option. In fact, for small spaces between teeth, porcelain veneers or direct bonding can provide better treatment. However, if you have larger gaps between your teeth, orthodontic services may be your best option. You may be a good candidate for Invisalign specifically if you meet these criteria:
You want fast results.
You are willing to follow instructions and keep up with your treatment plan.
You continue your oral hygiene and attend your regular dental appointments.
You want a more subtle method for straightening your teeth.
You wish to avoid dietary restrictions during treatment.
Ultimately, the only way to know for sure whether Invisalign can address your gapped teeth is to schedule an appointment with Dr. Markusen. He can evaluate your teeth and give you treatment options that will give you the results you're looking for.
How does Invisalign work?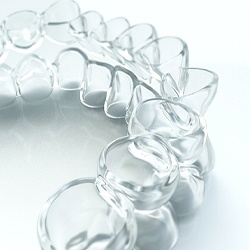 Instead of using metal brackets, wires, and tension to pull your teeth into their ideal position, Invisalign consists of a series of clear plastic aligners that gently and progressively guide your smile into place. For the best results, you need to wear your aligners for at least 20 hours every day. After about two weeks, you switch to the next set, bringing you one step closer to your goal. You come into our office about every six to eight weeks so that Dr. Markusen can check on your progress. In 8 to 18 months' time, you can close the gaps in your smile for a healthier, more appealing smile.
Are you interested in learning more about Invisalign or your other options for closing the gaps between your teeth? We would be happy to help you find the solution that will give you the smile you've always wanted. So give our Myrtle Beach office a call!