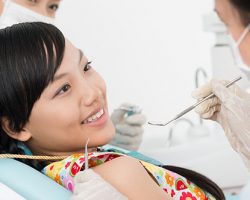 Make one of your goals for the new year a clean, healthy smile!
Prevention is key to your oral health and smile success, as you'll hear about in today's video.
Here's Dr. Markusen in Myrtle Beach, SC telling you about the importance of your routine dental cleanings and exams in keeping your smile healthy!
Let us help you reach your goals this year. Call DocMark Dentistry today at 843 916-0990 or contact us online to request an appointment.