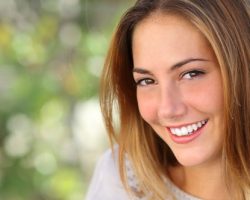 There's never been a better time to upgrade your smile at DocMark General & Cosmetic Dentistry That's because it's a new season that kicks off an endless string of festive celebrations. Today, we're sharing some of the reasons to get started on creating your dream smile now!
3 Reasons To Get Cosmetic Dentistry This Fall!
Here are three great reasons to get cosmetic dentistry in Myrtle Beach, SC this fall!
*Your Mouth Will Be As Healthy As It Is Beautiful*
Here are a few of the dental problems we tend to see most often:
*Worn teeth
*Cracked, chipped, or broken teeth
*Misshapen teeth
*Teeth stains and discoloration
*Crooked or unevenly-spaced teeth
Now, believe it or not, these are all examples of problems that pose a risk, both to your oral health and to your smile's appearance.
Damaged, discolored, or inappropriately-positioned teeth can all be symptoms of, or even causes of, larger issues with your dental health. They also make for an unattractive smile.
Cosmetic dental treatment can actually restore, as well as beautify, your teeth.
This is especially true with dental veneers! A multi-purpose smile solution, veneers replicate the natural translucence of real enamel and are bonded over your teeth to hide imperfections, like the ones we've mentioned.
But they also are strong enough to protect your teeth so any damage doesn't worsen and, thus, become a more serious health risk over time.
*You'll Look Great For Upcoming Social Events*
Fall is a really popular season for weddings, as well as other special events that force you into the public sphere.
Family or class reunions, neighborhood tailgating parties, and even Halloween parties will force you out of your comfort zone and have you mingling amongst family, friends, and new acquaintances.
For that reason alone, you'll want to look good wherever you go!
That's why now's a good time to address the things about your smile you don't like. Cosmetic dentistry is a gateway to living the active social life you want without the burden about your smile flaws stealing the fun out of every special event.
*You'll Feel Relaxed & Confident For The Holidays*
They'll be here before you know it!
The holidays will soon be upon us, and you know what that means.
You won't be able to escape all the festivities, that once again, force you into the social realm.
If you're constantly hiding your stained, nicked, misshapen, or crooked teeth, the holidays can be one long dreadful experience. All the photos being taken and shared and all the family and friends to catch up with should be something to look forward to, but not when you're too preoccupied with dodging every party and every camera within a 50 mile radius!
With a beautiful, confident smile, however, the holidays can be the relaxing, enjoyable experiences they're supposed to be!
Start Now With A Consultation!
There's so much to look forward to this time of year, but feeling insecure or stressed about your smile problems will fill you with dread, not excited anticipation.
You deserve to enjoy yourself, to feel great about how you look, and, most importantly, to have a healthy smile.
Cosmetic dentistry in our Myrtle Beach, SC practice can make all that possible!
There's no better time to get started than right now! Call DocMark General & Cosmetic Dentistry today at 843 916-0990 or contact us online to request a cosmetic consultation.