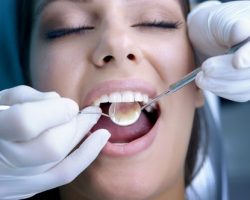 At DocMark General & Cosmetic Dentistry, we aim to be so much more than your typical "drill and fill" dentist. In his 40 years of experience in the field, Dr. Markusen has become highly skilled across a number of areas of dentistry, including cosmetic and restorative dentistry! We think that you should be able to come to our Myrtle Beach, SC office and be able to have most — if not all — of your dental care needs met in one convenient location.
"Almost any dentistry you need, we've … in my number of years practicing, we've probably seen it and done it," Dr. Markusen said.
Check out this video to learn more about what "general dentistry" means to Dr. Markusen. Then, come experience convenient, comprehensive dental care! Call us at 843 916-0990 to schedule an appointment.